Every father turns to something as delicate as a flower in front of their beloved daughters. Dwayne Johnson, aka 'The Rock' is no exception. Through his recent Instagram post, Johnson shared a moment of his quality time where he was seen having tea form a 'Little Mermaid' teacup as being a part of a tea party organized by his daughter, Jasmine.
The actor who rose to fame through his pro-wrestling was seen sitting opposite to his daughter in a tiny pink chair and having tea served by his little princess. Well, we can imagine a great deal 'The Rock' went through while trying to adjust himself in such a cute small chair. However, then, he had to do it as it was his daughter for whom Johnson was doing it all.
Dwayne Johnson married Lauren Hashian last month in a Hawaiian ceremony. The two were seeing each other for a long time. Lauren Hashian is the biological mother of Jasmine and is presently having another baby with Johnson, named Tiana. Thus, 'The Rock' is now a father of three.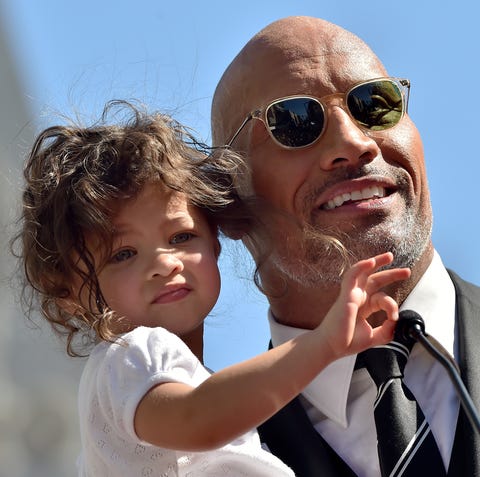 The post immediately grabbed the eye of millions of followers as the father-daughter duo seemed more than just 'adorable.' Some fans stated "This is the cutest thing ever," while some other did, "It is so wonderful to see a strong role model of a dad playing with his daughter and creating those memories." One of the many comments. "You are a true family man. Many actors cannot be dads because they do not keep what is most important to them closest to them! Thank you for your example."
Some more fans could not help show their heartiest' concern' for the little chair. "Sending strength to that chair brother," read one, while another one said, "Chair is wheezing."