Dexter: New Blood is offering fan service in its full glory
Bloodstain analyst/ nemesis killer Dexter Morgan (Michael C. Hall) makes his return in Showtime's all new Dexter: New Blood. The series, which many thought to be yet another season is till now, correcting errors and showing what fans want to see.
New show, classic Dexter
Our protagonist is introduced in the new Dexter: New Blood, but different from before. He is softer, calmer, and lives somewhere that is the polar opposite of Miami, a cold place called Iron Lake. However, we don't have to wait long before we see the bloodlust slowly kicking in, and Dexter returning to do what he does best. After all, that is what got the audiences hooked on the show.
After the poor performance of the finale season, fans were left grumbling. When Dexter: New Blood was announced, they grumbled still, but were intrigued all the same. But after Clyde Philips, who headed the first four, widely successful seasons became showrunner again, we should have expected the show to be a roller coaster. And that is what happened. The show brought us back to the Dexter we knew and loved.
The cast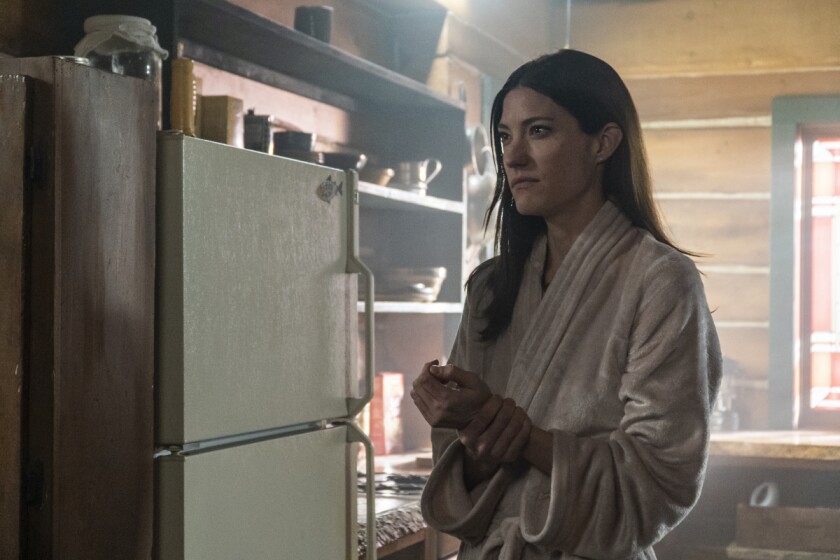 Jennifer Carpenter returns as Deb, but this time as a voice in Dexter's head. His father and his sister were his only moral compasses, and now she's an even bigger moral compass. Deb becomes the second part of Dexter, in a way.
Every supporting cast member is really engaging, especially Julia Jones as Chief Angela Bishop, who is also Dexter's love interest. It is interesting to see how long this relationship lasts since a new evil strikes in the town. Will Dexter let his more than capable girlfriend do her job or will he deal with it himself?
Many other interesting characters are present, in a thoroughly engaging story that takes place after ten years. If we talk about starts, the pilot of Dexter: New Blood couldn't be any better. It remains to be seen how the rest of the season fares.
Also read: SPENCER REVIEW: KRISTEN STEWART IS A FANTASTIC PRINCESS DIANA, BUT STORY FALLS SHORT