Prayers keep going out to the victims and their families who attended the Houston event
Rapper Roddy Ricch has pledged his entire earnings from this year's Astroworld music festival by Travis Scott. An unexpected tragedy that occurred on Friday evening cost the lives of eight attendees.
Ricch was one among many singers who were in Friday's show at Astroworld at Houston, Texas. The others were SZA, Yves Tumor, Toro Y Moi, Metro Boomin, Don Toliver, Lil Baby, and Master P. Their performances were on the "Thrills" stage, while Scott was the only one performing at the second "Chills" stage.
Ricch and Kanye's announcement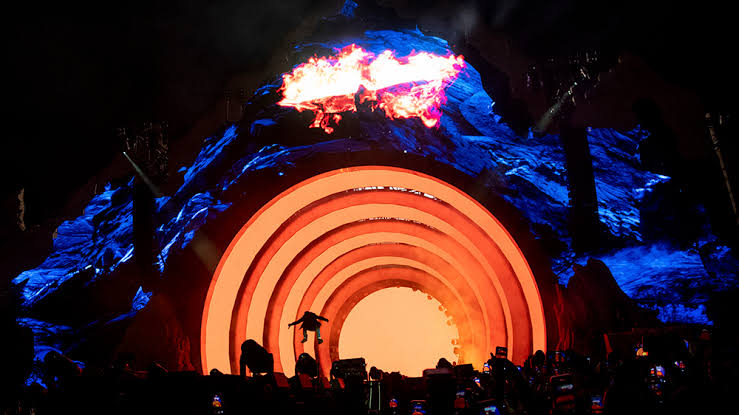 Ricch took to his Instagram stories to announce that he will be donating his net compensation to the families, and that the family members of the eight people should reach out. He directed the members to contact his management team member Shawn Holiday. Holiday used to be the co-head of urban music at Columbia Records, and is currently also a part of the Black Music Action Coalition's advisory board.
Ricch wasn't the only rapper who wanted to do something for the families. On Sunday, Kanye West, or Ye as he's legally named, dedicated his weekly Sunday Service prayer service to "the loved ones of Astroworld." The service aired live on YouTube, and had attendees dressed in black and had lights illuminating a broad gray space. Sunday Service gospel choirs also sang, and presented it like a wake.
The tragedy
A massive surge in the crowd that gathered to see Scott's performance at Astroworld on Friday resulted in eight people dying and over 300 others getting injured. Two children aged 14 and 16 were included in the victims, with others aged between 17 and 21.
Scott has promised to lend his full support to authorities as they continue investigating.
Also read: NATIONAL GEOGRAPHIC'S 'THE FIRST WAVE' TRAILER SHOWS THE LIVES OF NEW YORKERS AND HEALTHCARE WORKERS AMID THE PANDEMIC