The couple will be raising their daughter in this $14.2 million mansion
Katy Perry and Orlando Bloom have bought a giant mansion in Montecito, California, for raising their daughter Daisy Dove Bloom, who was born in August this year. Additionally, the couple also own a beautiful mansion in Beverley Hills. Both of these properties are suitable for their family.
Orlando shared a picture of their new home, where he was seen sitting on a couch surrounded by their five pet dogs. As seen in the picture, the sofa looks quite plain but what stands out is the patterned wallpaper that has a geometric design. The beige-coloured sofa has muted patterned cushions and the color also matches the woven Hessian rug on the floor. Keep reading to find out what else is there on this $14.2 million home.
The other features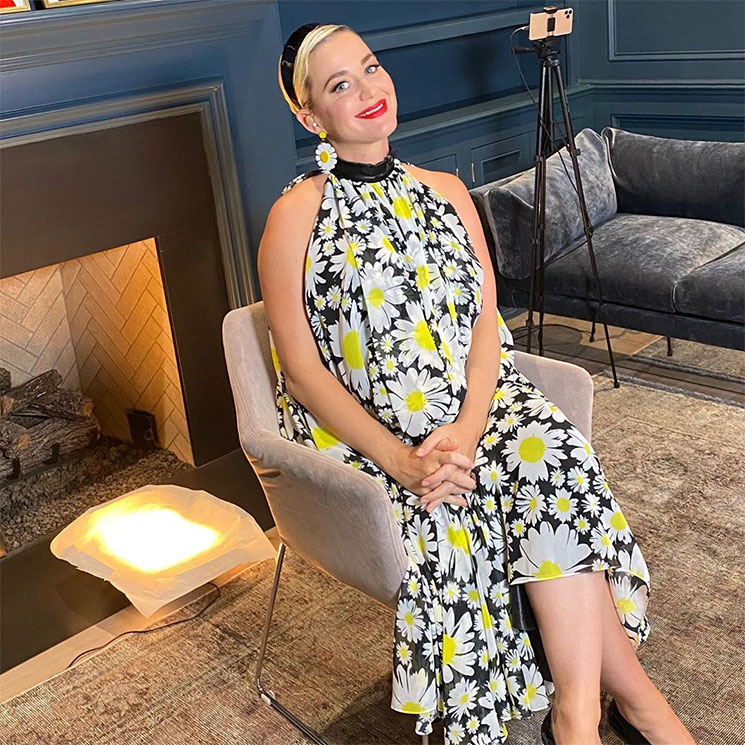 Their new house has most of the common elements you can find in these multi-million dollar mansions such as a pool, manicured grounds, and a good scenery surrounding it.
The couple's Beverley Hills home is just as grand, with five bedrooms, five bathrooms, an infinity pool, and a driveway with a parking space of up to 20 cars.
Their Montecito mansion was where Katy filmed American Idol during the lockdown in April, so many of us got to see some parts of it. Katy's shooting room was fully painted in navy, including the ceiling, and had wooden panelling on the walls. There is a television mounted on the wall, and located above the fireplace, with integrated shelving and cabinets on both sides.
Katy removed whatever ornaments there was in the room and replaced them with framed pictures of the American Idol contestants. She filmed herself by placing her phone on a tripod.
(Cover: Instagram)