Also make sure to check Netflix's schedule to see the other kids shows that they've lined up
Good news for the young fans of Netflix's Hello Ninja, as we will be getting its fourth season this month. The new season will start streaming exclusively from January 19, 2021.
Hello Ninja has been one of the best Netflix originals targeted for the pre-schoolers and similar age groups, and the streaming giant is not ready to stop it's it's production yet. Adding to the good news, Netflix is also going to bring out new content with other kids shows such as Rhyme Time Town. Due to the coronavirus pandemic putting a stop to most live-action productions, most of the streaming services have been indulging in animated shows. Therefore, we can expect to see more seasons of Hello Ninja as well as other shows.
Each episode is 10-13 minutes long, and in that small duration, was able to win the approval from both the kids and their parents. It is the right mix of inspiration, educational lessons, and numerous crazy escapades.
The cast and plot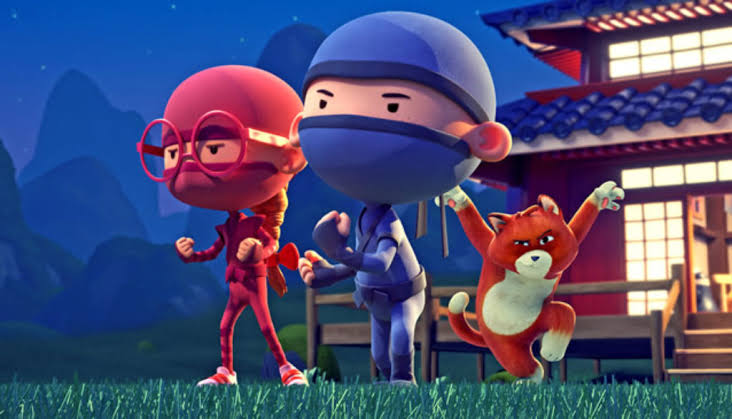 The animated show is based on the book of the same name by N.D. Wilson. The story revolves around Wesley, his best friend Georgie and his orange pet cat/ sidekick Pretzel. The trio transform into ninjas and enter a magical world to solve problems and save the day. They have been taught ninja techniques by Wesley's wise old grandmother, or "Baa-chan" as he calls her.
The voice cast includes Lukas Engel as Wesley, Zoey Siewert as Georgie, Sam Vincent as Pretzel, and Mayumi Yoshida as Baa-chan. Supporting actors include Shannon Chan Kent as Wesley's mom, and Vincent Tong as his dad.
(Cover: Netflix)