The mighty team has assembled
We have received a lot of Marvel leaks since 2022 began, and next up is Thor: Love and Thunder. The new suits of Thor and Jane were shown via concept art and Valkyrie's new costume was shown in a selfie taken by Tessa Thompson herself. Thor and Jane's complete looks were revealed thanks to the round of consumer products that usually start appearing months ahead of the movie's premiere.
New looks for Thor: Love and Thunder
Thor's new suit is now more majestic than ever. Some might miss his old grey, black and red colours, but the new blue, gold, and red are really something else. As seen from the image above, his belly, which really paid homage to actual Norse god is now gone, and his chiselled frame which we are all familiar with is back. On the other hand, Jane's Thor costume is more in touch with his old colours, and has the comic-accurate helmet as well. Jane is also seen holding Mjolnir, which Thor brought back after time travelling in Endgame, while Thor himself is holding Storm breaker.
Valkyrie's leaked pic also showed her in a costume similar to that of Thor's except it's in black and white. From the matching costumes, and with appearances from the Guardians of the Galaxy, it is clear that another big team-up can be expected.
A colourful movie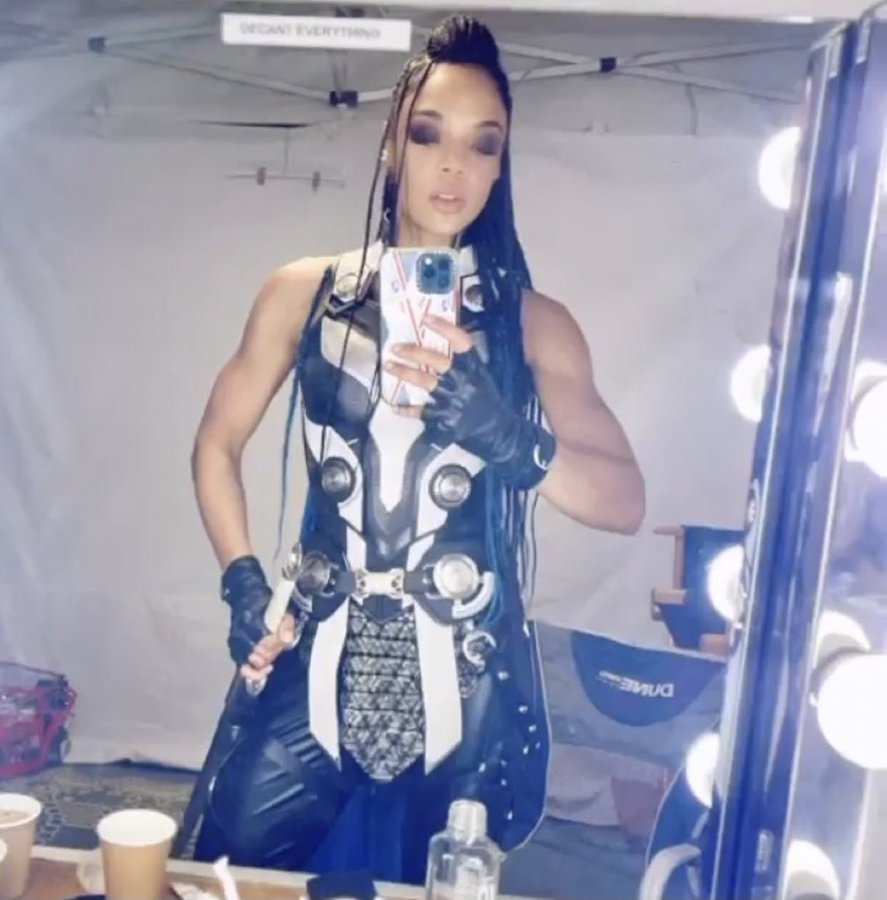 Thor: Ragnarok was definitely a colourful movie, and with Thor: Love and Thunder, director Taika Waititi is upping the scales, according to Marvel Studios artist Andy Park. Park added that the movie is crazy wild and a lot of fun.
The movie additionally stars Christian Bale as Gorr the God-Butcher, who will be the primary villain. Thor: Love and Thunder is the next highly awaited Marvel presentation.
Also read: KEANU REEVES IN TALKS FOR HULU'S SERIES ADAPTATION OF 'THE DEVIL IN THE WHITE CITY,' WITH LEONARDO DICAPRIO AND MARTIN SCORSESE