South Park's 25th Season to return; Teaser out
The animated series South Park is set to return on TV. Created by Matt Stone and Trey Parker, the series will be aired on February 2nd, 2022. The famous cartoon series was first launched on August 13, 1997, on Comedy Central. This news came out as a teaser and has caused a lot of curiosity among the viewers.
 A show of generations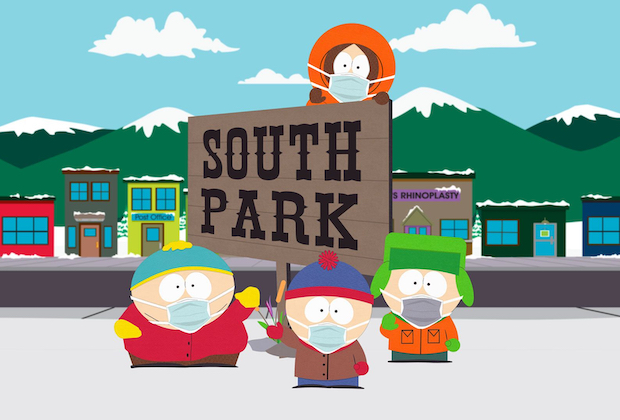 The series has been applauded by a diverse range of audiences in the past years. It has indeed been extraordinarily fun to indulge in and its popularity for the past 25 years has just made it evident. The creators of the superhit show consider Comedy Central as home and declare the happiness that they have committed to them for the next 75 years. The 24th season of the show last aired on Comedy Central in 2019.
This humorous sitcom has been one of the favourite animation series in America and it is known for its surreal and dark way of portraying adult lives.
The Pandemic's effect on the show's release
The COVID-19 pandemic has not been so good to TV shows and movies. Just like many shows, the release of South Park has been altered several times owing to unfavourable circumstances. But the show's creators have been doing their job well and they made hour-long "The Pandemic Special" episodes to keep the boredom at bay. These special episodes came out in September 2020. Moreover, the fine series of episodes were followed by the "Vaccination Special" series, and South Park: Post Covid which arrived on thanksgiving. 
Is it the end or can we hope for more?
There is good news for the famous sitcom's fans. There will be more seasons of " One of the All-Time greatest TV shows" in the future. In a deal worth 900 million dollars the show has been signed up for up to 30 seasons. The creators have promised to entertain the audience with their dark humour on taboo-related topics, and that they aren't going away anytime soon. We can be sure that the show will keep on amusing us till 2027!
Also read: SPIDER-MAN: ACROSS THE SPIDER-VERSE TO HAVE DIFFERENT ANIMATION STYLE FOR EACH DIMENSION