Zayn Malik and Gigi Hadid are perhaps back together giving fans a chance to adore their pair once again.
The two celebrities were sighted in New York City twice last week. Zayn Malik joined Gigi for a dinner party as a celebration to Yolanda Hadid's birthday as she turned 56 very recently. They walked pairing their arms dressed up in twinning green outfits. Soon followed Zayn's birthday the very next night.
The gorgeous model and the famous singer were captured once again the day. Thus the speculations about their patch-up are high among the fans all across the globe. Rumors started a while before as Gigi shared a picture from kitchen mentioning Zayn's mother Tricia Brannan Malik in it.
Gigi Hadid and Zayn Malik relationship timeline
The two superstars in their respective lines started dating in late 2015. Their pair also appeared on the cover page of Vogue magazine in 2017 for the month of August. The couple also worked on a lot of projects together with Gigi appearing in the singer's music video Pillowtalk. While having a very on and off relationship in 2018, their bond came to an official break in November 2018. The lady model was also seeing Tyler Cameron lately.
Gigi Hadid packed up her NYC apartment a little while back amidst the patch-up rumors with Zayn Malik. She recently settled a lawsuit with a photographer over a picture of her singer boyfriend. A paparazzi photographer Robert O' Niel charged the supermodel for 'copyright infringement' as she a shared a picture of Zayn taken by him on Instagram without any license.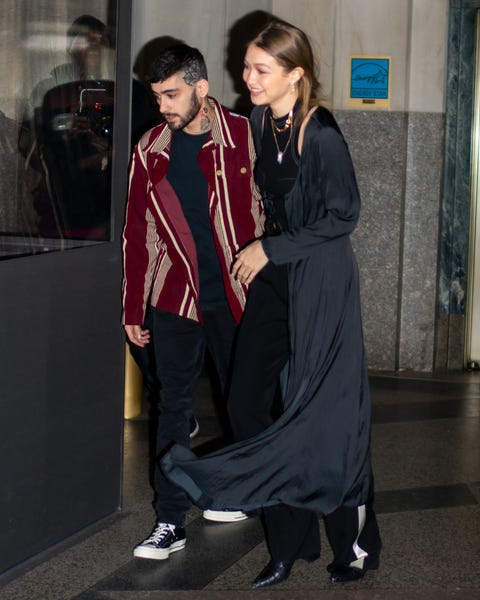 Gigi's mother and sisters are fond of Zayn and presumably happy as the couple buries the hatchet and gets back together. Perhaps the second chance between the two icons works out for their long been bond.