The update will be arriving on Jan 20
2022 has kicked off with one of the most surprising crossovers ever – Call of Duty: Vanguard with Attack on Titan! After being churned by the rumour mills in the latter half of 2021, it turned out to be true, and just in time since the popular anime series started airing its final season.
Read on to see what the pack contains.
The Levi Edition Bundle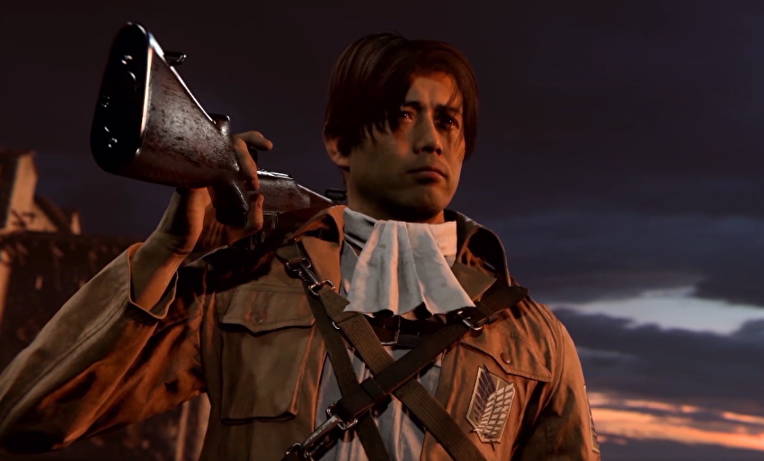 Of course, Levi needs to come first since he's the most popular character from the series. The Tracer Pack: Attack on Titan – Levi Edition Bundle will arrive on January 20, and consists of 10 items. This includes a Survey Corps skin for operator Sgt. Daniel Yatsu, weapon blueprints named Historia, Ymir Curse, and a big ol' set of blades known as the Titan Piercer, all of which are new weapons. Historia is a close range weapon which is best suited for firing while sprinting. Ymir Curse is designed for distance as well as maximum damage. Sadly, there are no titans on the map yet, but we never know.
Every item has a reference to the series, including a key weapon charm called Secret Keeper, referring to the key to Grisha Yeager's basement. There are stickers of the iconic Wings of Freedom emblem and one called One Hot Potato, referring to the scene where Sasha Blouse tried sharing her food with their trainer.
Fan reactions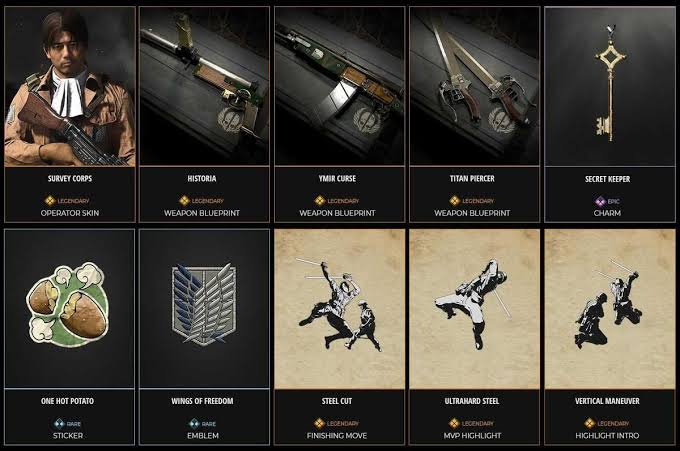 Fans of both the game, Call of Duty: Vanguard, and the series, Attack on Titans, are excited about the update, but is still finding the whole thing funny. Seeing operator Yatsu rocking Captain Levi's hairstyle and attire definitely brought out a lot of laughs. However, the new weapons got a lot of praise, especially the dual swords. Some are still sad that they cannot swing around the map with the ODM gear that the Survey Corps use. But in conclusion, this is an exciting update for Call of Duty: Vanguard fans.
Also read: TOM CLANCY'S RAINBOW SIX EXTRACTION: EVERYTHING YOU NEED TO KNOW BEFORE THE BIG RELEASE