The event will bring together the cast and crew for one final discussion before the premiere
We are drawing closer to the final season of Attack on Titan, and special events have already started coming in. And on November 14, the cast and crew of the series will return for a livestream event that will be broadcast globally.
Livestream details
Pony Canyon, the anime's production company announced via Twitter that the livestream panel for Attack on Titan: The Final Season Part 2 will be held on Nov. 14 at 5 pm JST. It will feature voice actors Yuki Kaji (Eren Jaeger), Yui Ishikawa (Mikasa Ackerman), Marina Inoue (Armin Arlert), Kisho Taniyama (Jean Kirstein), Yuu Kobayashi (Sasha Blouse), and Ayane Sakura (Gabi Braun). The livestream will be available on-demand until November 21, and will cost $29.99. We are not aware if it will include subtitles or a live translation.
The series enjoys a massive audience overseas, and had been trending for a wide variety of reasons. First, Riverdale star Cole Sprouse cosplayed as Eren Jaeger for Halloween. Then rumors started coming that popular first person shooter Call of Duty will have an Attack on Titan event. And lastly, Congressman Paul Gosar shared an edited Attack on Titan video where his face was edited over the Survey Corps soldiers as they killed several titans. The titans had faces of his political rivals including Congresswoman Alexandria Ocasio-Cortez and even President Joe Biden. Gosar is currently facing threats of disciplinary action for the video.
New special episodes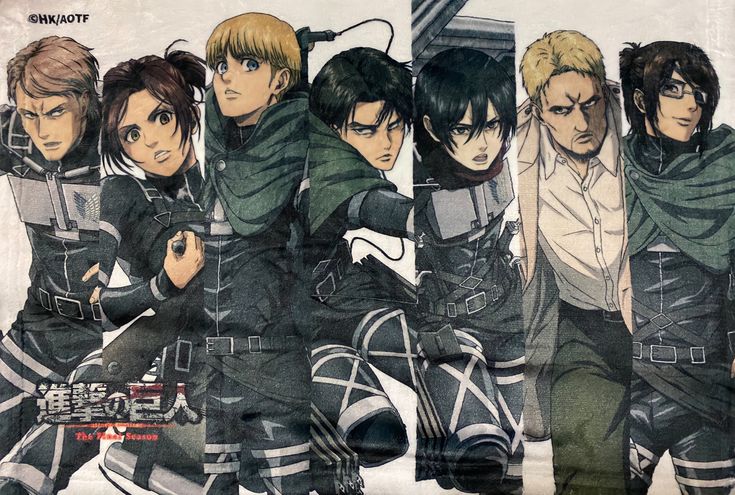 Ahead of the final season's premiere on January 9, Studio MAPPA will release three recap specials, which will also feature footage from the series' OVA (original video animation) episodes, and will show the main event through the eyes of different characters, like Levi and Mikasa. New scenes will additionally be added as well.
Meanwhile, Funimation, who handles the series' English dub, will hold a panel during the Anime NYC convention with the dub cast.
Also read:  FORTNITE FINALLY CONFIRMS NARUTO CROSSOVER, SHARES TWEET ON THE COMING NOVEMBER UPDATE