Things are going to boil up with this final season
Ozark joins the list of best Netflix Originals and boasts a huge number of fans. But sadly, we have reached the end of the road as season 4 will be the final chapter.
The fourth season was announced at the Netflix TUDUM fan event, and a first look at Marty, Wendy, and Byrdes was shown. Jason Bateman, Laura Linney, and Julia Garner return as Marty, Wendy, and Ruth.
Let's move on to the production details;
Production and release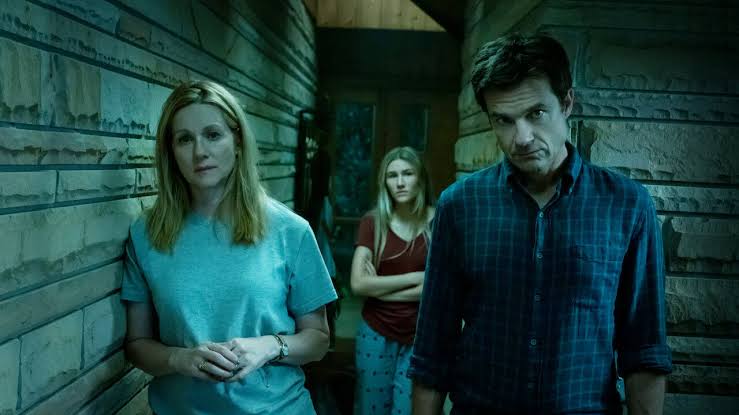 The filming was affected due to the pandemic, so schedules and timelines were changed. The shoot started at the end of 2020, and is almost at the end. But since it was shown at TUDUM, we can expect it to be in the post-production stage. In an interview with W Magazine, Julia Garner revealed that production will end in October 2021.
It was also revealed that the final season will be split into two parts, and Netflix revealed that both parts will come out in 2022. Part one is expected to arrive in Spring 2022, while part two will arrive in late Summer or early Fall.
The story so far
Ozark tells the story of the questionable Byrde family. The patriarch, Martin "Marty" Byrde, moves his family to the Lake of the Ozarks so that he can launder money. The plan to move to this location came after Marty fails a money laundering scheme for a Mexican cartel. After the family moves to their new home, they get involved in new problems, and have local criminals to deal with. Bateman also serves as the show's executive producer.
Ozark's reception was mainly positive, and the tone, acting, directing, and writing were all well-received. It received 32 Primetime Emmy Award nominations, which included two for Outstanding Drama Series. Bateman won for Outstanding Directing for a Drama Series and Julia Garner won twice in a row for Outstanding Supporting Actress in a Drama Series.
Also read: STAR TREK: DISCOVERY – SEASON 4 TRAILER HAS A PREMIERE DATE WITH A NEW CAPTAIN!