The Stranded: The first Thai Netflix original is a mix of signature horror elements and sci-fi drama. The original Thai name is 'Kweng.'
If you are a fan of Asian horror movies and shows then this show must be on your watchlist.
Is season 2 happeneing
As of now there's no official announcement of The Stranded season 2. However if we look at the ending of season 1 then there's a high chance that season 2 will happen. As the first season premiered on Nov 15, 2019, season 2 can be released on Nov of 2020.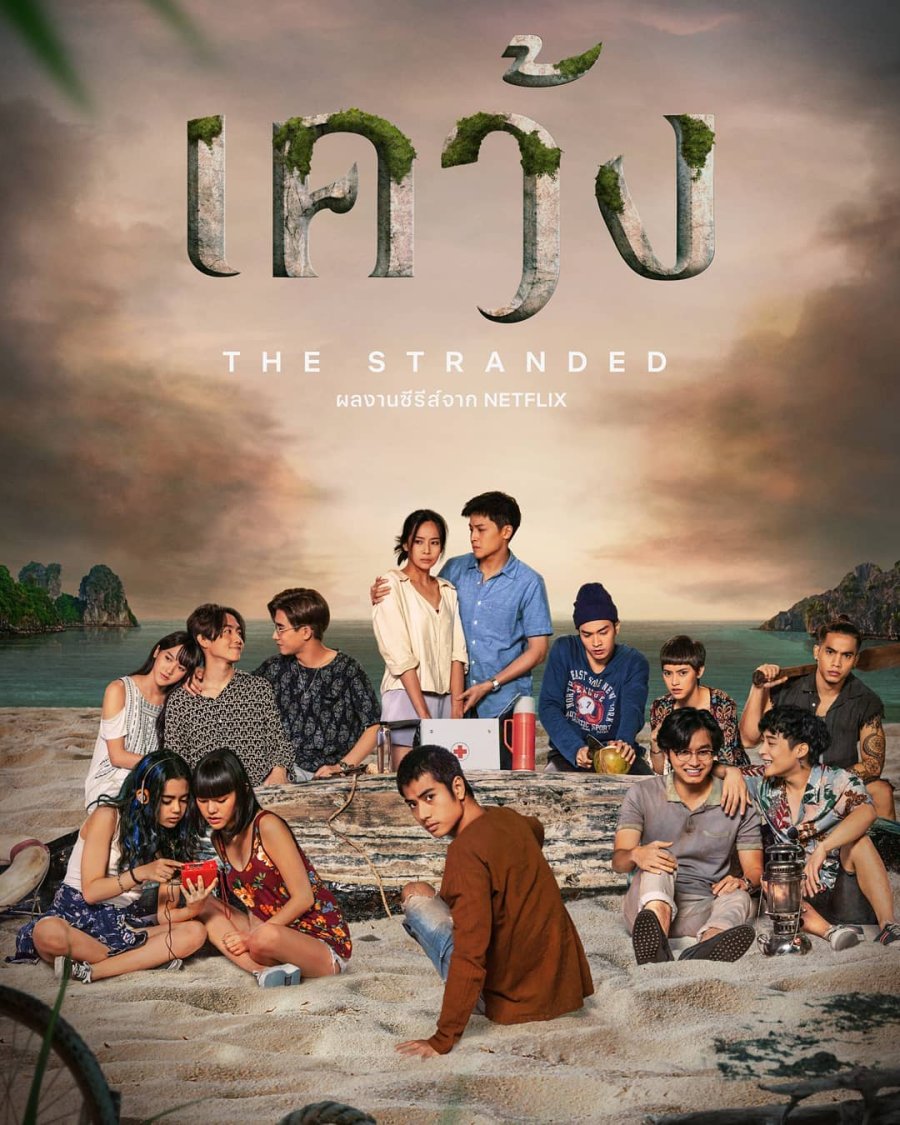 If you are a fan of The Stranded then here's some good news for you. In Nov 2019 Netflix announced that a new Thai horror series named 'Shimmers' is going to debut soon.
Netflix made its debut in Thailand in January 2016. Since then it has gained over half a million subscribers. There are many more projects in plan for the subscribers to get entertained.
Will season 2 be more scarier
Season 1 portrayed the story of 18 year old Kraam who is stranded on an island in Andaman with 36 other people as a tsunami hits the place. Strange happening start to happen and these people realize that there no hope of them to get to safety. So Kraam tries to lead the group out of danger. Season 1 showed the troubles the group had to go through in order to survive.
However there are many things the season 1 didn't answer. First of all will Kraam get back to safety or is he stuck forever. Secondly what will happen under Anan's leadership. The second season had to throw light on many of the islands secrets. There's a lot left to see.
Cast
We can expect the orginal cast to return for second season as well. The original cast consisted of some of the most renowned faces in Thailand film industry like Sinjai Plengpanich, Sarunyoo, Hattaya Wongkrachang, Winai Kraibutr, Beam-Papangkorn Lerkchaleampote, Pat-Chayanit Chansangavej, March-Chutavuth Pattarakampol, Jack-Kittisak Patomburana, and Oab-Oabnithi Wiwattanawarang.
Will season 2 answers the mysteries of the island? Will the group get back to safety? What do you guys feel?
Comment below
Let us know