A well known pop star, Ariana Grande who has millions of following was spotted kissing an unknown mystery guy in a bar. She is known for her hit songs like 'Thank U, Next', 'Sweetner', 'Side to Side', and many more.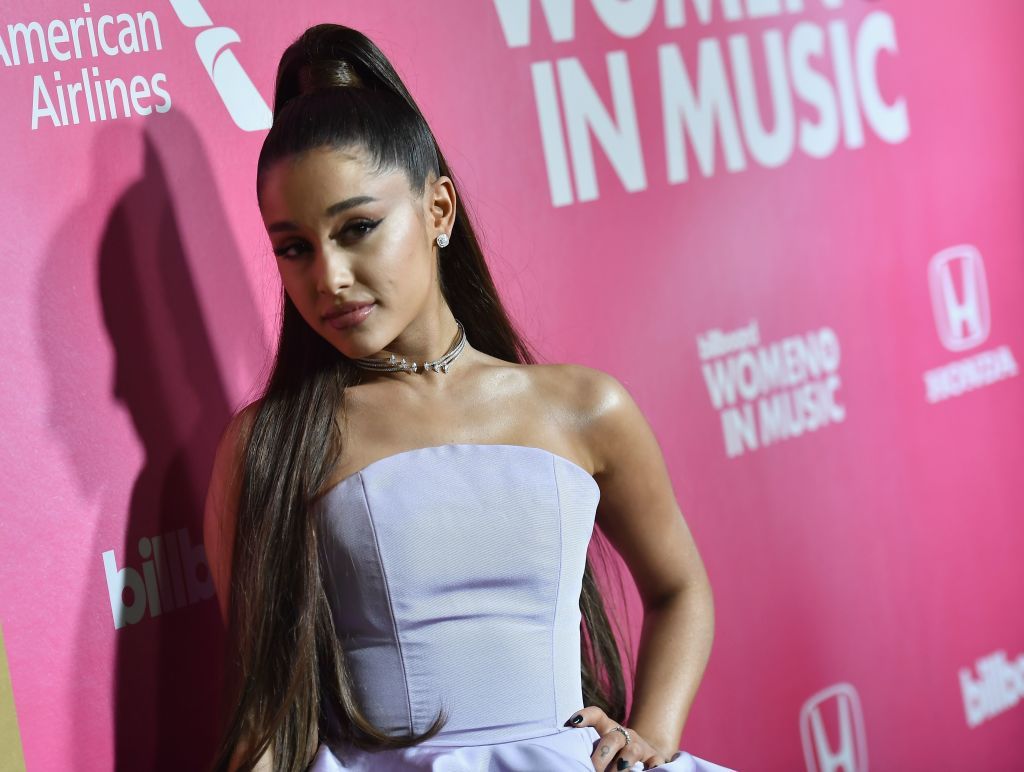 Yes, you read it right! Ariana Grande, the sensational singer was seen with some of her friends and a guy in a bar named Louie in Northridge, California. This incident occurred nearly around 1 a.m. on the Saturday night. In a video received by TMZ, Ariana was kissing an unknown person who is not that famous and hence can't be recognised. This video of her went viral quickly.
TMZ claims that they all just walked into the bar and sat down. Her friends ordered wine and other alcoholic drinks while she took water only. They also added that while Ariana was there the DJ played one of her songs, 'God is a Woman'. She asked the DJ guy to change the track as she doesn't want to listen her own songs. The whole group stayed in the bar for 30 minutes only. Ariana was happy and in a casual mood. Ariana and the mystery guy were seen cuddling and kissing.
According to the sources, the guy doesn't look like his rumoured boyfriend Mikey Foster, the Social House singer. Moreover Ariana's brother, Frankie Grande has clarified that she is not in a relationship with him. She was thought to be single since she broke up with Pete Davidson in 2018, one month after the death of her ex boyfriend, Mac Miller.
Till now, no proofs can be collected as to who that mystery boy could be. We are still waiting for some news and videos to clearly know about the guy.