Grace and Frankie launched it's Season 6 on Netflix. This Season 6 saw a drastic change in the lives of both Grace and Frankie. In the last season finale, Grace married her boyfriend Nick. The Season 6 trailer revealed some famous celebrity cameos in the show. It also sets a plot where Frankie moves back with Sol after he gets a bad diagnosis.
All 13 episodes of Grace and Frankie Season 6 streamed on January 15 on Netflix. Netflix announced earlier that Season 6 will be the penultimate season of the show. Season 7 will bring the end of the series. It is set to be released in January 2021.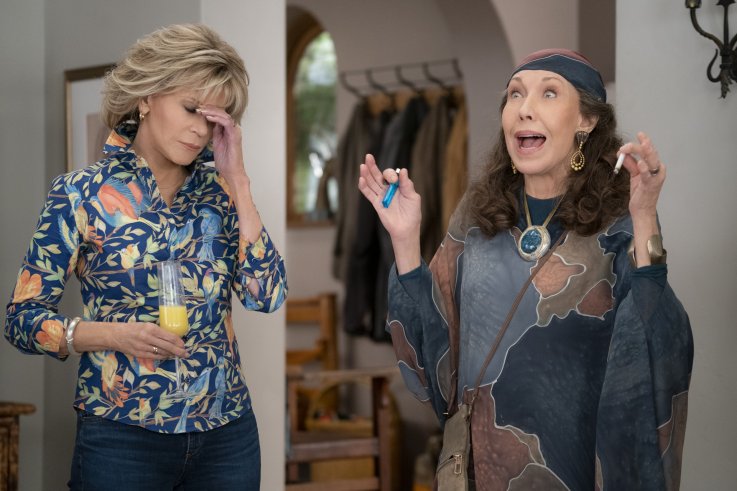 Who is in the cast of Grace and Frankie Season 6?
Jane Fonda and Lily Tomlin will continue their respective roles of Grace and Frankie. Peter Gallagher and Sam Waterston will also return in their roles. Other cast members include Martin Sheen, Brooklyn Decker and June Diane Raphael, Ethan Embry and Baron Vaughn.
Mary Steenburgen, who recently starred alongside Fonda in the movie Book Club, will be seen in an unspecified role. The trailer also showed us that veteran actor Elliott Gould would be appearing as a doctor and the Shark Tank judges will have a cameo as themselves as Grace and Frankie take one of their products onto the business show.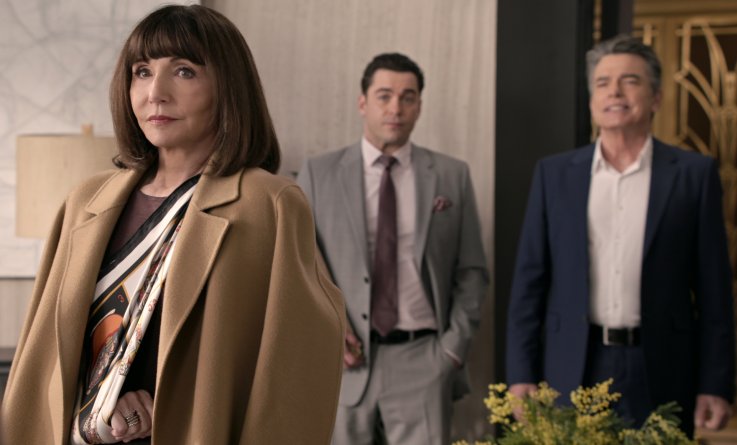 What will happen in Grace and Frankie Season 6?
Jane Fonda spoke in an interview about the upcoming season. She gave some hints too. She said she should not talk about it. But it's funny and she wanted to speak about it. It involves another perspective about women's bodies and ageing. There are many hints even in the trailer about the season. Grace and Frankie will have an issue with each other after Grace's marriage.
Controversy continue with "Euphoria" Season 2?? Checkout for release date, Caste, plot and more..