'Sofia the First' Spinoff in the Works as Creator Craig Gerber Extends Disney Deal
Where are those Disney and Princess fans? How can they not know Craig Gerber? Craig is the writer of many Disney shows. He is the executive producer and creator of many children's television programming shows.  He started his career with writing the story of Sofia the First in 2014. He continued with this work and came up with many such hit cartoon programs such as The Pirate Fairy in 2014 , Elena of Avalor in 2016 and many more.
Recently. Gerber is in news as he announced that he is not ending his partnership with Disney anytime soon. He has extended his deal with Disney and is working to release the "Sofia the First" spinoff really soon. Gerber said that he was excited to come back and continue is partnership in executive production with Alyssa and Disney Branded Television. He also added that he has successfully produced three hit shows till date and now he is working to add new voices to it and increase the collaboration.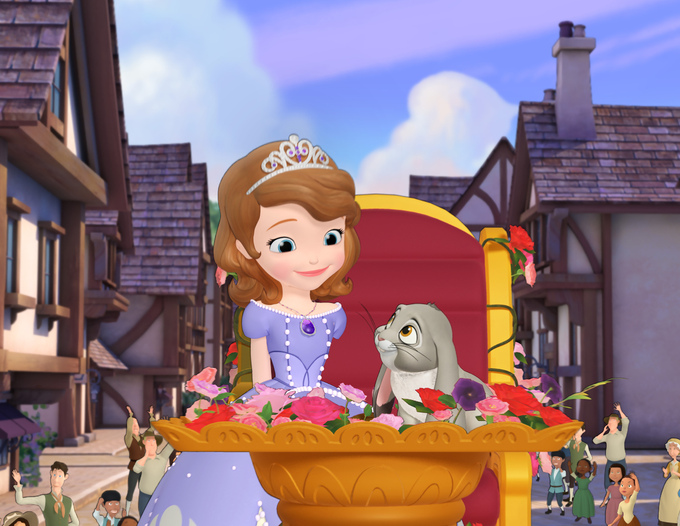 Sofia the first is all about a follow up series which all started with Sofia being a princess who is magical. She is one of the members of school of princess. She is also one of the princess of Enchancia Kingdom. Sofia is well known for her cute behaviour and attitude. She is one of the greatest princess in her province. She loves animals a lot.
Not only kids but also youngsters enjoy watching Disney shows. Let us wait for Gerber to write something more exciting and equally remarkable. His writing is so good that Sofia never feels like a fictional character. Sofia is coming back in few years. The wait is long but the wait is absolutely worth to believe.
Also read: FROZEN 3: DISNEY TO MAKE ANOTHER SEQUEL? HERE'S WHAT WE KNOW