Secret Invasion's marvellous working title
We all know that MARVEL is obsessed with Working titles to ensure secrecy. So the Disney+ series 'Secret Invasion' also got an amazing title 'Jambalaya'(Rhymes with Zendaya! hopefully, ensures success too).MCU also got many working titles for many movies like Doctor Strange: Multiverse of Madness- It is 'Stellar Vortex'; 'Dragon boat' for 'Shang chi and the legend of Ten Rings' and 'Goat Rodeo' for 'Ant-man and the Wasp: Quantumania'.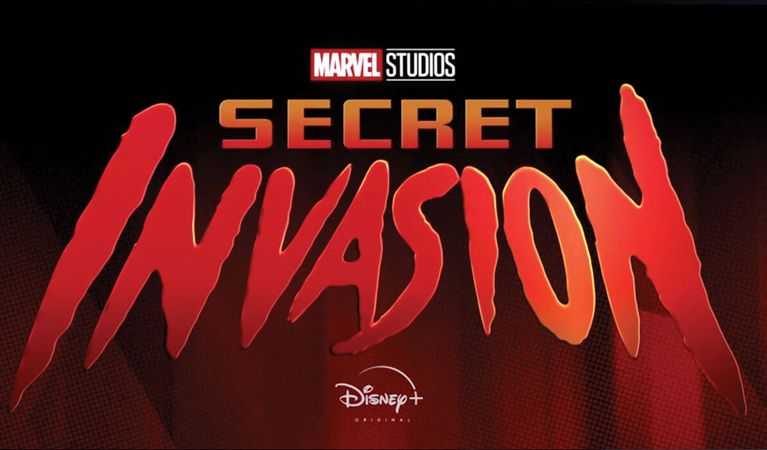 About 'Secret Invasion'
This series started production duties in August 2021. It will be comprised of 6 episodes in total. It is a live-action adaption of Marvel Comics of the same name which was published between 2008-09. Which focuses on Shapeshifting Skrulls aliens(Flashback from 'Captain Marvel'!!) and it will also specify some scenes from 'Wanda Vision'.
A picture from the sets was also recently released. Nothing was clear or definite in the picture except that a Piece Hall is set in Halifax, but anything from the MCU sets throws fans into a fit of frenzy.
Secret Invasion props set up at Piece Hall in Halifax! There are lots of Russian signs that are hanging up that read and "National Unity Day." pic.twitter.com/EXStC7bjOd

— Secret Invasion News (@SInvasionNews) January 19, 2022
The Cast
This show starring Samuel L.Jackson as 'Nick Fury', Cobie Smulders as 'Maria Hill', Emelia Clark, Ben Mendelsohn as 'Talos',Olivia Colman,Christopher McDonald and many more.
The Plot
As known, the series will completely focus on shapeshifting Skrulls who are super helpful to Nick Fury in Captain Marvel movie and they are long-time aliens who claim the earth as their own. The shocking news is that some superheroes whom we knew are in fact Skrulls! Shocking isn't it?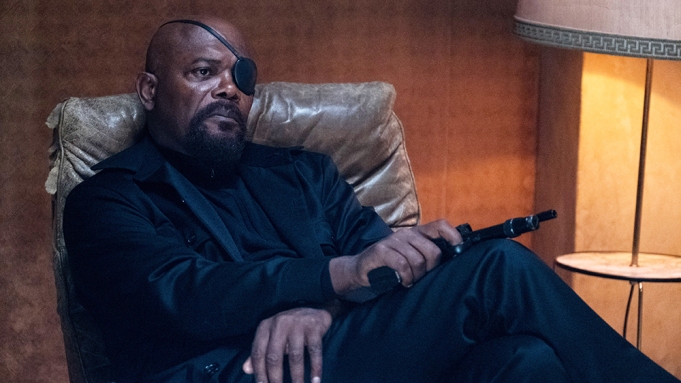 This biggest twist will make Marvel fans fire up and make them watch the series. Even some who couldn't hold their excitement may read the comics too!. Those who knew all along will watch it because of Nick Fury's return as well as Maria Hill!
Release Date
Secret Invasion season one will likely to release in late 2023 or 2024 on Disney+, although the release time should be 12:01 AM PT/3:01 AM ET/8:01 AM GMT, as the same time as most Disney Plus shows. It's to be hoped that Disney/Marvel will release the exact details later this year.
Also read: STAR TREK: PICARD SEASON 2 IS FINALLY ARRIVING ON PARAMOUNT+ THIS MARCH! PLOT & RELEASE DETAILS RELEASED