The Harry Potter movies aren't just any normal movies for the fans. It's an emotion. And when the fans saw Emma Watson and Tom Felton bonding a lot recently, they freaked out. The duo played the role of Hermione Granger and Draco Malfoy, respectively, in the Harry Potter movies. It's been more than a decade of their friendship, but there is one question in every fan's mind- Are these two just friends, or are they dating? Here's what we know so far.
The two actors first met each other on the sets of the Harry Potter movie in 2001. Since then, the two actors are very close to each other till date. And they are quite open about in on social media.
Recently, Felton shared a photo on his Instagram of the duo playing guitar. Both of them were in their pajamas, and the fans are going bonkers about it. He captioned the image "Quick learner x." The photo showed Emma holding a guitar while Felton was showing her how to hold it.
Another video which Tom posted was a childhood memory with Emma and Daniel with caption "Champion #Slytherin."
And the sweet moments do not end here. Watson revealed a juicy gossip in a 2011 cover story for Seventeen magazine. She said she had a huge crush on Felton during the first two films of the Harry Potter series. She was her first crush, and apparently, Felton knew about it. The duo talked about it and still shared a laugh on that. Emma said it was cool since they are great friends now. Felton said on the matter that he was flattered to know about Emma's crush on him.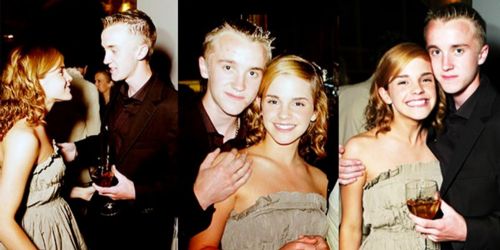 Emma revealed a little more about it on "The Jonathan Ross Show." She said she had a terrible crush on Felton between the ages 10 and 12. Everyone loves a bad guy, and Felton used to do a lot of tricks with his skateboard. Emma found it very cool. Apparently, Felton used to tell everyone that he saw her as a sister even after knowing about his crush. And it broke her heart.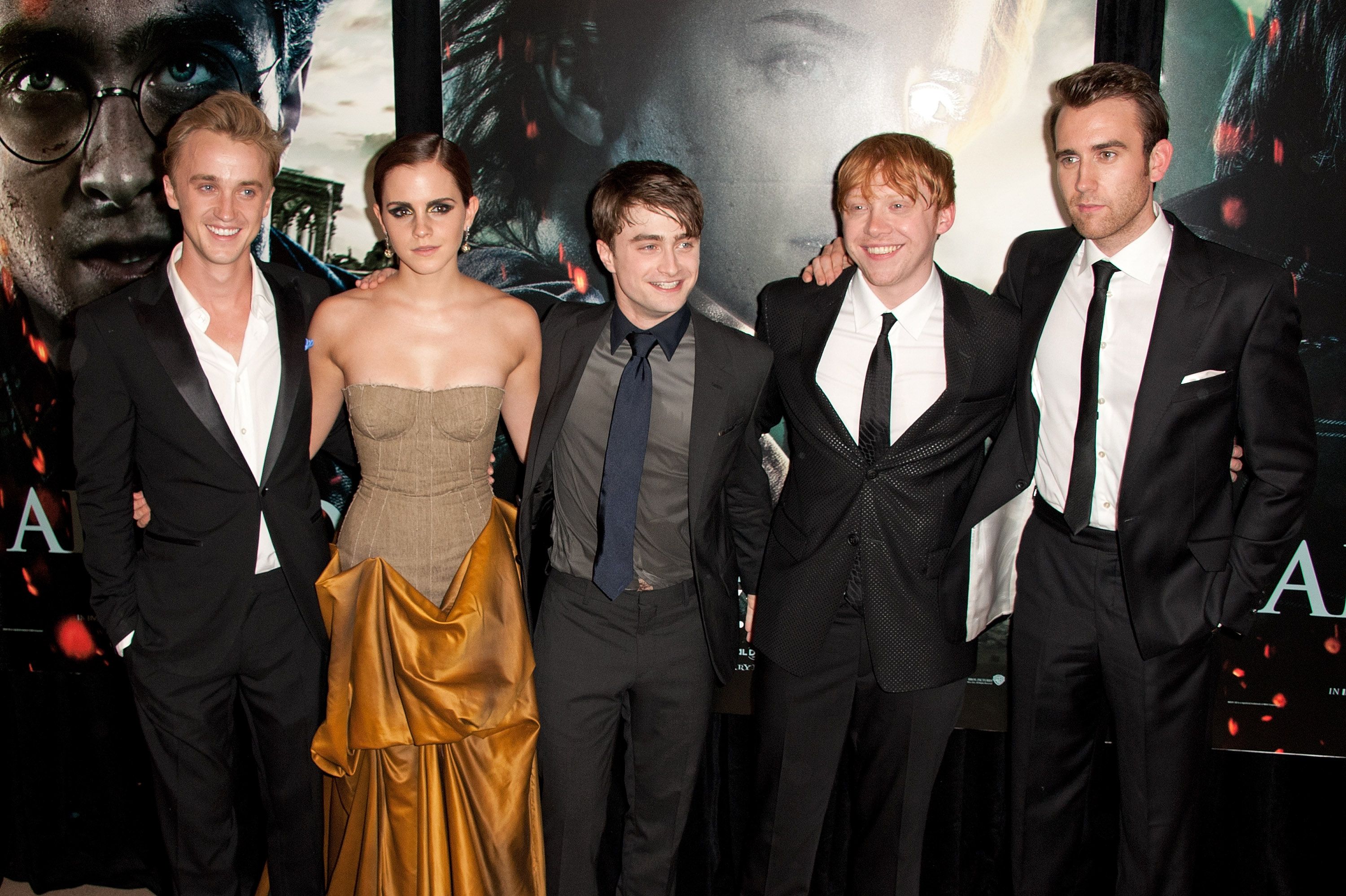 There came a time where Emma didn't know how to handle her celebrity status. But Tom helped her a lot. He encouraged her to interact with her fans when she didn't know how to. Emma desperately needed a friend at that time to go through with the journey. And Tom became her support system and looked out for her. In 2016, Felton said in an interview that he and Emma were just friends.
In April 2018, Tom shared a photo on Instagram, which had Emma, Lewis, and himself.
In late 2018, Emma showed her support for Tom before the release of his YouTube original series "Origin." She posted a selfie of the duo at the beach.
🌴🤡 Tom's @OriginSeries is out on 14th November. Congrats dear friend. pic.twitter.com/P5LzXOkKBH

— Emma Watson (@EmmaWatson) November 8, 2018
Watson revealed that Tom has been tolerating her not-so-good skating skills since 1999. She shared a video of them skateboarding on Twitter.
#TFToleratingmysubparskatingskillssince1999 pic.twitter.com/09baI3VVLm

— Emma Watson (@EmmaWatson) November 8, 2018
Felton said he hangs out with Emma a lot, more than the fans would expect. He added that they don't always post pictures on Instagram when they have a reunion. He also said he took her to the skateboarding lesson, and he enjoys spending time with her.
That's all we know for now. It seems the friendship between the two is quite strong currently. But whether or not they are more than friends, only time will tell.