Netflix is ready to launch its next anime and recently announced that it would be partnering with animation studio Sublimation to create a new anime, which will be based on the hugely popular gaming franchise Dragon's Dogma.
Netflix has been expanding its anime category in recent times, and they have partnered signed with several Japanese production studios to bring in new anime to their platform.
Dragon's Dogma is the first anime show the Sublimation will be fully producing, previously it has worked alongside several other studios with their CG and motion graphics.
What is Dragon's Dogma about?
Dragons Dogma is Capcoms answer to the Elder Scrolls and Fable series. The game is a fantasy hack and slashes adventure franchise, although the show was well received by the audience it failed to win over people like the other games in the same genre did. It was not massively played in other regions except Japan, and the franchise director Hideki Itsuno has hinted about a sequel as well.
Dragon's Dogma Plot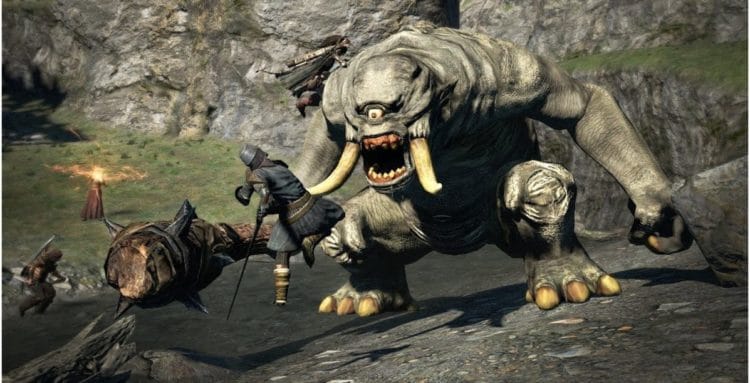 Dragon's Dogma is set in the continent of Gransys, wherein a valiant knight starts in search of Dragon that stole his heart. In Gransys, the arrival of Dragon marks the end of the lives and the start of a period of the apocalypse. The arisen Knight must face the Dragon to reclaim his heart and stop the end of days by killing the beast.
The Series Animation
Sublimation has previously worked with Netflix in the animation of shows like Hero Mask and Ghost in the shell. It has also produced the CG animation of popular anime like Tokyo Ghoul and even movies like 009 Re: Cyborg.
Sublimation has mostly worked with CG on whatever work it has previously done, and we expect the Dragon's Dogma will be similar and have CG as well.
Dragon's Dogma Release Date on Netflix
The Series animation will generally dictate the time it takes to make it, Sublimation has worked significantly with CG before, we expect the show to make its debut in the June-July period of 2020, but if it happens that something wasn't complete before the lockdowns, the series may be delayed due to the pending work left.