The movie is out in theatres on July 29
DC is known for telling movies with dark, gritty, and mature tones, often a contrast to the somewhat light-hearted tones of the Marvel Cinematic Universe. This is why Marvel movies are something that you can take your kids to. However, DC wants to do the same and has started with more light-hearted films, starting with DC League of Super-Pets. The fact that the movie got a theatrical release instead of being dumped straight to HBO Max is a major plus, as kids love animals, and they will want to see them on the big screen. Let's move on to the review.
DC League of Super-Pets Review
Since it's a kids' movie, you will already be aware of how DC League of Super-Pets is going to be. The movie focuses on them, and as a result, is too simplistic and lacks entertainment for adults. The voice acting and humor are wonderful, thanks to Krypto (Dwayne Johnson), and Ace (Kevin Hart).  The hundred minutes runtime is filled with jokes, that reference many characters and stories, and writers Jared Stern and John Wittington have done a good job. But in the end, we keep feeling that this movie has repeated the same formula that most animated movies have done in the past.
Another drawback with DC League of Super-Pets is that the naming feels off. Krypto becomes the star of the show, instead of paying equal attention to all the characters.
In Conclusion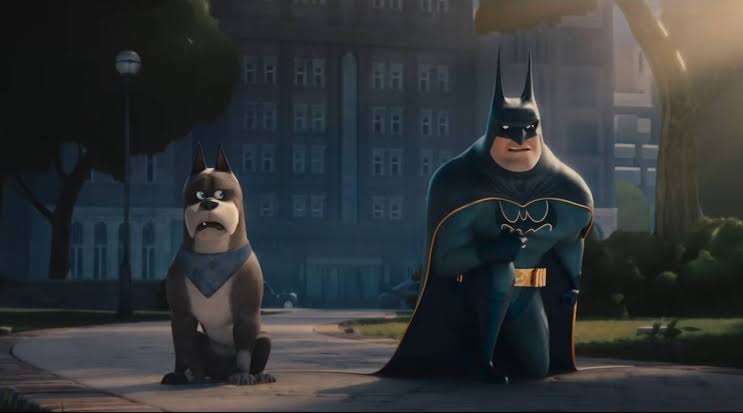 To summarise, we can say that DC League of Super-Pets has somehow underestimated children. We have seen humor and grave situations mixed perfectly in movies like Moana, Tangled, Frozen, and Zootopia. The animation is also not the best, as they could've done a better job by utilizing 3D animation to the best of their abilities.
Also read: AVATAR: THE LAST AIRBENDER': SUBJECT OF FIRST ANIMATED MOVIE REVEALED – COMIC-CON