So finally there is a good news for Lopez fans. She is not going to break up with her partner Alex Rodriguez. It too only 24 hours for the news to spread. Therefore the couple was indirectly forced to release a joint statement to clear the air. The news was spread like fire in the jungle. SO, Lopez and Alex gave a joint statement saying that they are working on somethings.
This statement was obtained by People. The couple has also revealed that these reports were totally inaccurate. They also said that these are nothing but whispers. The couple were in two relationship for two years. Then they got engaged in 2019.
Happy Birthday Emme & Max!!! 🥳

I'm blessed to have both of you in my life and look forward to watching you both continue to grow and do amazing things! Keep reaching for the stars! ⭐️

Love you both! ❤️💙 pic.twitter.com/AZdjAoIosb

— Alex Rodriguez (@AROD) February 22, 2021
Lopez is currently filming for the movie Shotgun Wedding in the Dominican Republic
She was constantly posting up her photos from the sets with her boyfriend. Alex also posted a solo picture in Miami. Moreover, Alex has been a great motivation source for Lopez. He accompanied Lopez for Washington program in Joe Biden's inauguration. Alex said that it is a iconic moment that he will never forget.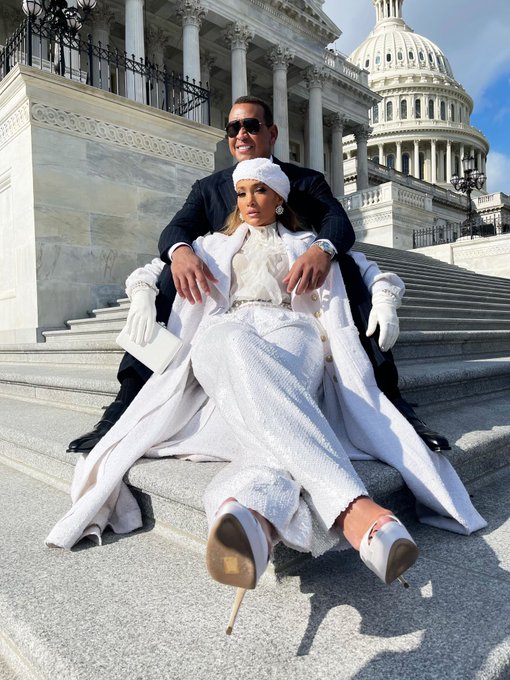 Last March, the couple was all over the social media flaunting their engagement rings. They were actually vacationing in Bahamas before the pandemic hit over. The couple has spent majority of the time of quarantine–the part of time which had made there relationship stronger.
In various statement, Lopez has said that COVID-19 has gave a couple to spend a lot of time for themselves
Starting from their growth of the relationship to individual growth, quarantine was a great opportunity. Alex has also get to know Lopez's 13 year old twins. The four of them were together like a genuine family in quarantine.