The American Television sitcom 'Saved by the Bell' is back to take you to the craziness of Bayside High School. The stars of the series on September 17, 2019, announced the series' reboot. The series will reboot after 26 long years of its closure. The show is rebooting with most of its previous cast members.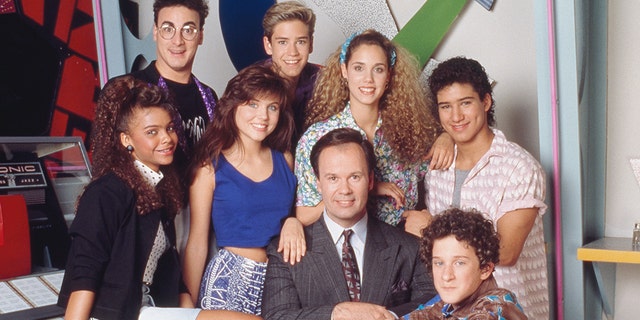 Release date and other information about 'Saved by the Bell':
The teen comedy sitcom aired on NBC from 1989 to 1993. The show follows a group of friends spending their teenage revolving around Bayside High School. It tackles the teen problems that most teenagers face in their lifetime. The show also released to spin-off series 'Saved by the Bell: The College Years' from 1993 to 1994 and 'Saved by the Bell: The New Class' from1993 to 2000. The show was also mentioned in the list of 20 Best all-time School Shows. The show is all set to launch on the NBC's streaming service Peacock. Tracey Wigfield will write and be the executive producer of the reboot. Peter Engel will also be the executive producer.
— Elizabeth Berkley (@ElizBerkley)
I'm so excited. You know I just can't hide it….💃🏼💃🏼 https://t.co/zoxTUDqCs8

— Elizabeth Berkley (@ElizBerkley) September 17, 2019
Cast that nay feature in the reboot:
The stars Mario Lopez and Elizabeth Berkley are confirmed to return to reprise their roles of A.C. Slater and Jessie Spano respectively. Also talking about the remaining casts, it is very unclear as to who will return to reprise their respective roles.
From the time of the announcement of the reboot the fans are also all pumped up. All the 90s kids will have so much to catch up from this upcoming reboot. We hope that 'Saved by the Bell' reboot can love up to the expectations of all the fans.