The series became a big hit when it came out in 2021
Don't Toy With Me, Miss Nagatoro was one of the biggest animes to come out in 2021, with the series bringing a lot of attention to the manga as well. So the show getting a second season was hardly a surprise. Crunchyroll announced that the series will return in the near future, and a one-minute clip was also released.
What is Don't Toy With Me, Miss Nagatoro about?
To summarise, the producers said "A girl in a lower grade just made me cry!" To elaborate, it is a story about a shy and quiet student named Naoto Hachioji, who is a second-year at Kazehaya High School, coming across an underclass girl named Hayase Nagatoro. But she wasn't a regular underclassman, but a sadistic girl who enjoyed teasing, tormenting, and sometimes even hurting him. She calls him "Senpai" and teases him until he cries a few times. She is usually accompanied by her group of friends, who are equally annoying, but in different ways.
But soon, we learn that she has taken it upon herself so that Senpai becomes more assertive instead of a pushover. But to her horror, she finds out that she has started developing a crush on him along with all this, and slowly starts changing her tactics.
Release Date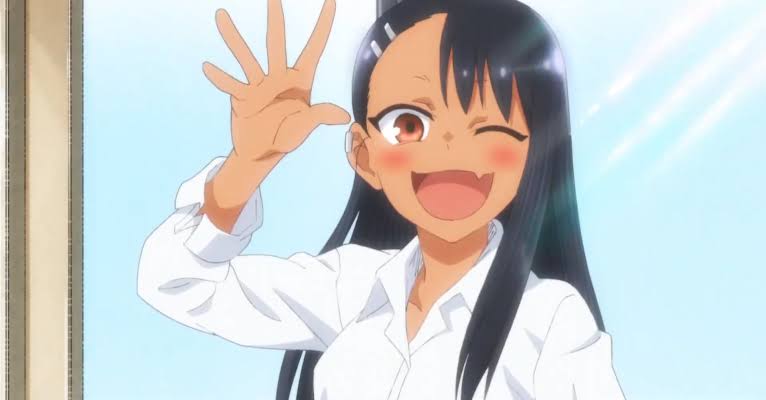 The release date for Nagatoro has been described as Winter 2023, which means we can expect it sometime in January. As of April 2022, 13 volumes of the manga has been released, so we have plenty of stories to watch about Nagatoro and Senpai's growing relationship.
Also read: SAILOR MOON ANIME REACHES END WITH TWO-PART MOVIES SAILOR MOON COSMOS