Aang is back in the spotlight
Ever since Netflix announced that they are doing a live-action series on Avatar: The Last Airbender, the hype surrounding the hit Nickelodeon series has returned. But there is even more exciting news. During the San Diego Comic-Con, it was announced that Paramount and Nickelodeon have three Avatar films lined up. Lauren Montgomery, who directed Avatar: The Last Airbender was announced as the director for the first movie. Let's now read in detail.
Avatar: The Last Airbender Upcoming Movies
The Avatar: Braving the Elements panel was present, and Janet Varney (voice of Korra), who wasn't present in person, announced the upcoming projects. She said that the first movie from Avatar studios will be all about Avatar Aang and his friends. Varney, who was seen holding a novel of Avatar: The Rise of Kyoshi said that couldn't wait for the movie. The three movies will be made by original series creators and executive producers Michael DiMartino and Bryan Konietzko. Aang's team consisting of Katara, Sokka, Zuko, Toph, Suki, Appa, and Momo will be returning as well.
However, they still did not announce the title of the movies or tell what the second and third movies will be about. While getting a live-action adaptation, which promises to be faithful to the original series, is cool enough, nothing beats seeing the characters again in an animated format.
About The Story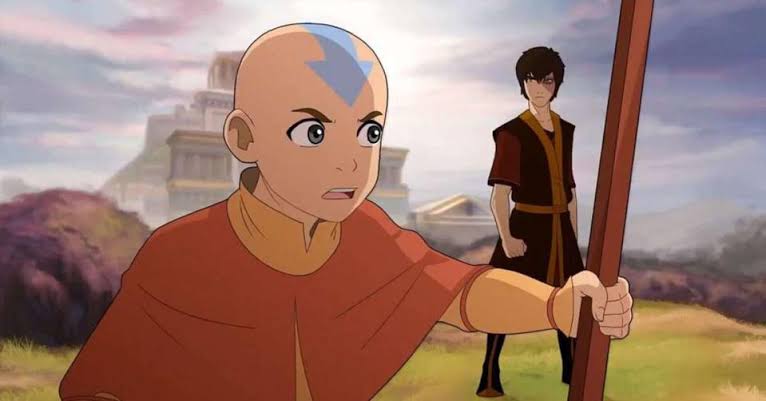 Avatar: The Last Airbender told the story of a brother-sister duo finding a young boy enclosed in ice while they were out fishing. The boy, named Aang is the last survivor the Airbending tribe and was chosen as the Avatar, one who can master all elements such as air, fire, wind, and water. It is up to him to stop the kingdoms from waging wars and restore balance.
Watch Avatar: The Last Airbender on Amazon Prime.
Also read: NETFLIX'S PINOCCHIO RELEASES FIRST LOOK PHOTOS, GUILLERMO DEL TORO'S UNIQUE ADAPTATION GRABS INTEREST