"Not even you can kill everyone"
Baba Yaga is back, and he's ready to wage war.
Lionsgate has released a teaser for John Wick 4 and it was first revealed at San Diego Comic-Con, with star Keanu Reeves making a surprise entry. The beloved action hero is back, and he's brining in more carnage. Let's read in detail.
John Wick 4 Teaser
Reeves had arrived for the panel for his Boom! Studios comic BRZRKR, but after it wrapped up, he crashed the Collider's Directors on Directing panel at Hall H on Friday night. John Wick 4 director Chad Stahelski was present in the panel, and they took this opportunity to broadcast the footage for all to see.
In the trailer for John Wick 4, we see Wick finishing his mission: facing off against all the assassins who were sent to kill him. Once again, we see the veteran assassin making use of whatever weapon he can find to dish out a world of pain against his pursuers. Of course, the truly violent parts are left for us to see in the big screen, but plenty of skull crushing and kung fu combined with shootouts await. Stahelski had said that he had no idea how to top the stunts from John Wick: Parabellum, as it contained him fighting gangsters while riding a horse, ninjas on bikes, and a cameo by Halle Berry and a massive fight involving German Shepherds.
The Cast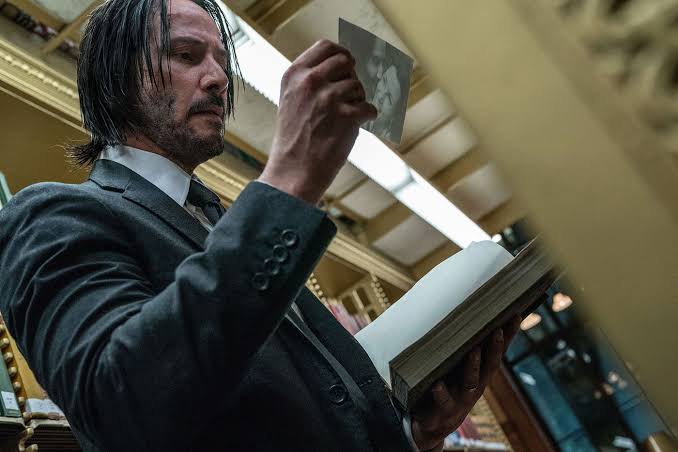 John Wick 4 has yet another impressive lineup, and this includes the old stars as well newcomers. Reeves is joined by Laurence Fishburne, Lance Reddick, and Ian McShane, while the newcomers include  Rina Sawayama, Donnie Yen, Shamier Anderson, Bill Skarsgård, Hiroyuki Sanada, Scott Adkins and Clancy Brown.
John Wick 4 is set to release worldwide on March 24, 2023. Check out the teaser below.
Also read: 'DUNGEONS & DRAGONS: HONOR AMONG THIEVES' TRAILER SHOWS THE START OF AN EPIC ADVENTURE SLATED FOR 2023!