Seven Seas is planning to release their first edition in May 2022
Ken Wakui's hit manga Tokyo Revengers is getting a new English publisher. Seven Seas Entertainment has announced that they had now obtained the license to print the English variants of the sci-fi gangster series.
Seven Seas' plans
The manga had been published digitally by Kodansha USA until now. However, Seven Seas has announced that they will be releasing the English version for the first time in a 2-in-2 omnibus paperback, with a beautiful oversized trim and new lettering. Additionally, a Barned & Noble exclusive limited edition of the volumes 1 and 2 will be released, which also contains a double-sided foldout poster.
Tokyo Revengers' immense success resulted in it getting a live-action movie, and anime adaptation in April 2021, and fans are now awaiting season 2. The manga had made over 10 million sales both digitally and physically. But after the anime's faithful adaptation, sales rose to over 40 million worldwide.
Seven Seas' special omnibus will be released in May 2022, and will cost $22.99.
The story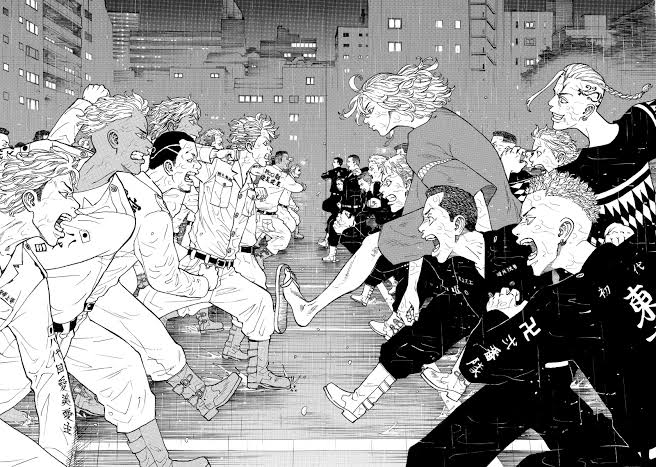 Tokyo Revengers tells the story of Hangaki Takemichi, a 27-year-old bookstore clerk who was once a low-level punk, part of a gang. After his delinquent life got out of control, he ran away from his past and lived a normal, unimpressive life. But things go sour again, when the gang he once roamed with becomes a major criminal organization in Tokyo, and starts killing people. Even his old girlfriend Tachibana Hina died in the process.
The very next day, Takemichi was waiting at the train station when an unknown force pushes him to the track. His life flashes before his eyes as he realizes he's about to die. But he wakes up, and realizes he is somehow in the past – the time when he was in middle school and before meeting the gang. It is now up to him to correct past mistakes, and make sure the people he love won't die.
Fans have already sky-high expectations from this adaptation of Tokyo Revengers!
Also read: SOCCER MANGA 'AO ASHI' GETS AN ANIME ADAPTATION AT CRUNCHYROLL