The Sinister Six are here in Spider-Man: No Way Home, and they look fantastic!
The explosive second trailer of Spider-Man: No Way Home is out, and the world can't get enough.
There are just so many things happening in the 3-minute trailer, and everything raises the hype tenfold. We got to see a closer look into Alfred Molina's Doc Ock, the rest of the classic Spider-Man villains, Spidey's "Magic" suit, and a terrifying nod to Gwen Stacy's fate in The Amazing Spider-Man 2.
A closer breakdown
Fist, I know many fans (myself included) were a bit sad to see neither Tobey Maguire, nor Andrew Garfield making an appearance in the trailer. However, a scene which was edited out of the trailer, but found its way on social media shows the Lizard appearing to flinch backwards as if he got a heavy punch on his face shows that someone got edited out of the trailer. We also got to see Doc Ock saying how this Peter wasn't the Peter he knew.
The villains may have stolen the spotlight, but let's not let that distract us from Spider-Man's new suits, such as an "Integrated Suit," which is the combination of the Iron Spider suit with Doctor Strange's magic.
Towards the end, we got to see Zendaya's MJ fall from scaffolding, prompting Peter to dive off to save her. This reminded everyone of the death of Gwen Stacy. But many fans believe Andrew Garfield's Spider-Man can jump in to prevent history from repeating itself.
The villains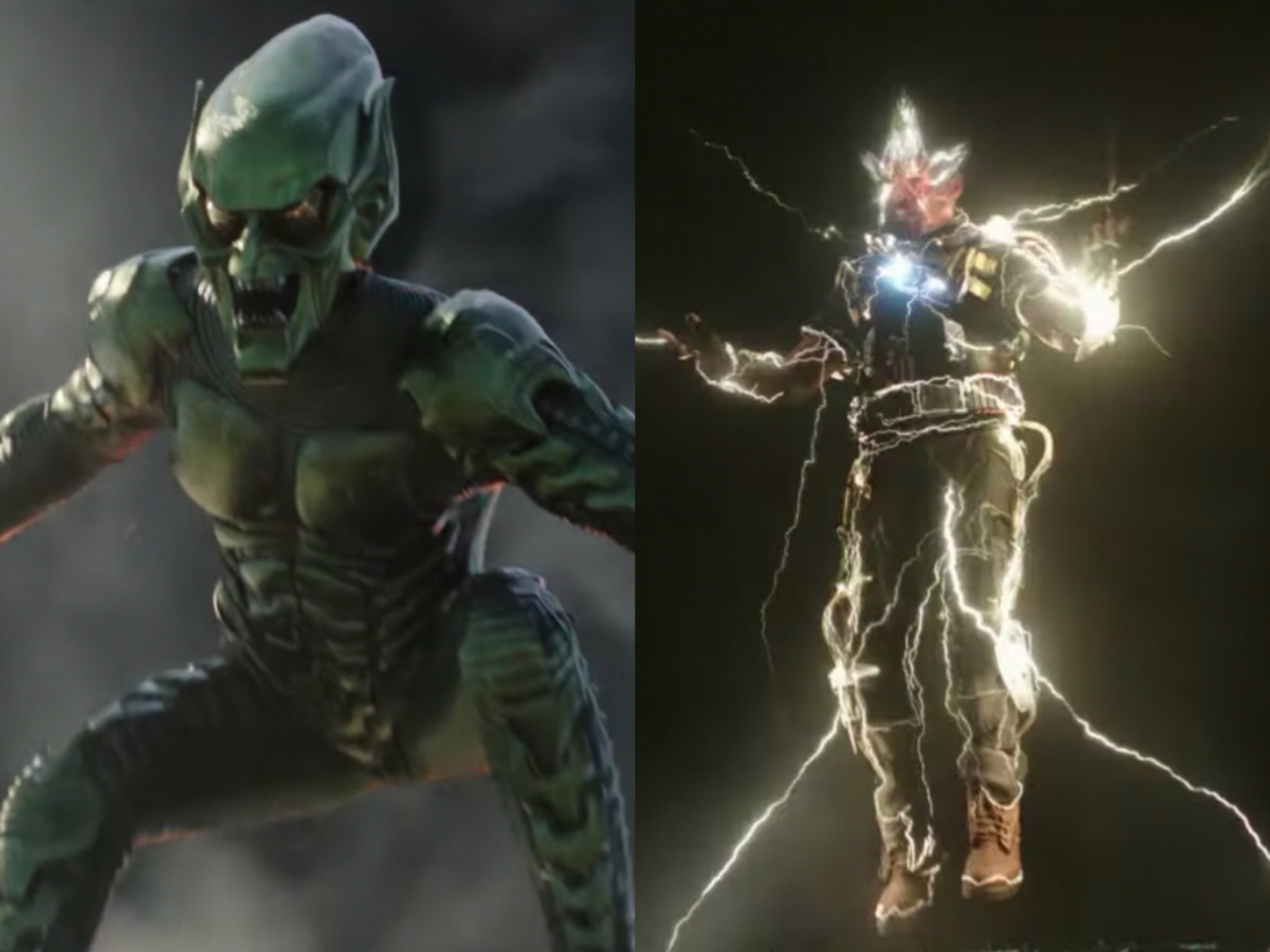 Electro, Sandman, Lizard, and Green Goblin made their official entrances through this trailer. Electro (Jamie Foxx) had a fresh looked, more similar to his comic-book version, and a massive improvement from The Amazing Spider-Man 2. Goblin first showed up in his classic suit, but midway through we got to see him in a different look, without the helmet. It remains to be seen if there are two versions of him. We also see Octavius with Peter and his friends, presumably helping them out. So can we expect to see 2 more members joining in and finishing the Sinister Six?
The excitement is far from over for Spider-Man: No Way Home. December 17th can't come soon enough!
Also read: HARRY POTTER CELEBRATES 20 YEARS: CAST TO REUNITE FOR TV SPECIAL 'RETURN TO HOGWARTS' ON HBO MAX