OMEGA X Members are back in South Korea after facing bundles of abuse by their CEO in LA
Recently, a shocking news came to know where, the famous boy group OMEGA X faced many criticisms and abuse by their CEO. The boy group faced these allegations by their own CEO!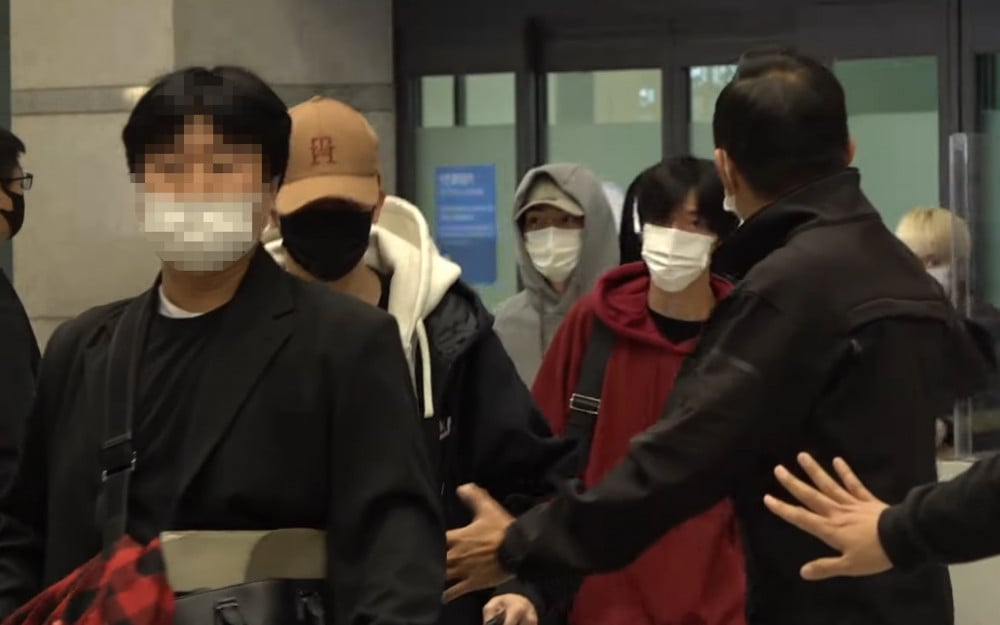 The abuse at the hands of CEO
A video came out related to these allegations where the OMEGA X's CEO himself was hitting on the boy group and was abusing them for unknown reasons. The on looking eye witnesses released the videos and still there is much curiosity over this topic.
The video got released and went viral withing few hours of its show. People were shocked to see this behaviour. This controversy came out to be unexpected and shocking too. In spite of all this, this female CEO was not ready or did not show any signs of regret over her behavior in an interview.
Immediately after facing this insult, the OMEGA X boys came back to South Korea by booking the flight tickets by their own money. The LA incident came out to be a sign of inner battles in big groups like this. The boys safely arrive Korea on 25th of October and were surrounded by paps all over on the Icheon airport. The boys looked fatigued in the clipping of their return from the airport. They were refusing the pictures.
Although, the female CEO is not ready to clarify anything about the insult done by her. She seems to clearly neglect all the allegations of her and is not in a regret or remorse too. All this behaviour if her is sceptical about something unknown within them.
The fans of the group are furious over her and demand for a clarity over this incident. All the 11 members are safely back to South Korea now. They aren't planning anything anytime soon.
Also read: SHOCKING! MATTHEW PERRY MADE UNEXPECTED CONFESSIONS ABOUT STEALING MEDICATIONS FROM OPEN HOUSES!