The series is set to premiere next spring
Season 3 of Kingdom wrapped up on Sunday, October 17, and contained 26 episodes. Afterwards, a short teaser that featured Sei Kyou was shown with the tagline, "I'm next."
The third season faced a massive delay, and production henceforth got delayed as well. Based on Yasuhisa Hara's manga of the same name, the third season premiered in April 2020. However, just before episode 5 was aired, Japan went into its first state of emergency due to the COVID-19 pandemic. The series was able to broadcast episode 5 only after a year, on April 4, 2021.
Season 3 production details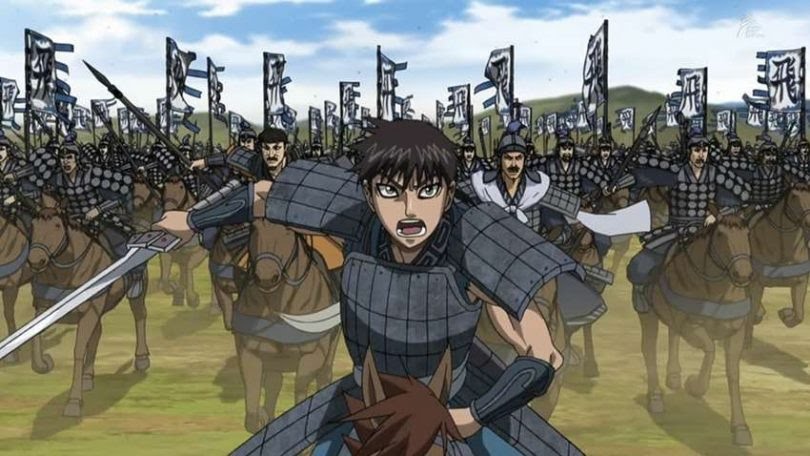 Season 3 had a new production staff. It was directed by Kenichi Imaizumi, written by Noboru Takagi, and designed by Hisashi Abe.
It covered the manga's Coalition Army Arc. The cast consisted of Masakazu Morita as Shin (Xin), Jun Fukuyama as Ei Sei (Yin Zheng), Rie Kugimiya as Karyō Ten (He Liao Diao), Kentaro Ito as Huan Ji, Yoshimasa Hosoya as Ōhon, Hirofumi Nojima as Mōten, Shiro Saito as Biao Gong (Hyou Ko), Kenyuu Horiuchu as Wang Jian (Ōsen), Taiten Kusunoki as Mōbu, and Akio Kato as Tō.
The historical drama tells the story of a slave boy named Xin and his dream to become the great general for the state of Qin. Xin aids Ying Zheng, the young king of Qin who dreams to unify ancient China. As Zheng rose to power, Xin rose in ranks and became a superior commander in his army. Together, they must fight to put an end to the Seven Warring States.
Release date
Kingdom debuted in Shueisha's Weekly Young Jump magazine in 2006. Creator Hara wants to write up to 100 volumes before wrapping up the story.  
The fourth season is set to premiere in Spring 2022. Spring in Japan happens from March to May, so expect the show to premiere anytime between these two months.
Also read: BIG NEWS TO COME FROM 'CLASSROOM OF THE ELITE' – DOES THIS MEAN SEASON 2 IS COMING?