The story will be focused on Mary Saotome
Netflix has announced a prequel anime for Kakegurui, with the project currently in the works. Homura Kawamoto and Toru Naomura's Kakegurui: Compulsive Gambler was one of the first Netflix Original animes and had gathered quite the fanbase. However, no plans were announced since the end of season 2 in 2019.
The new series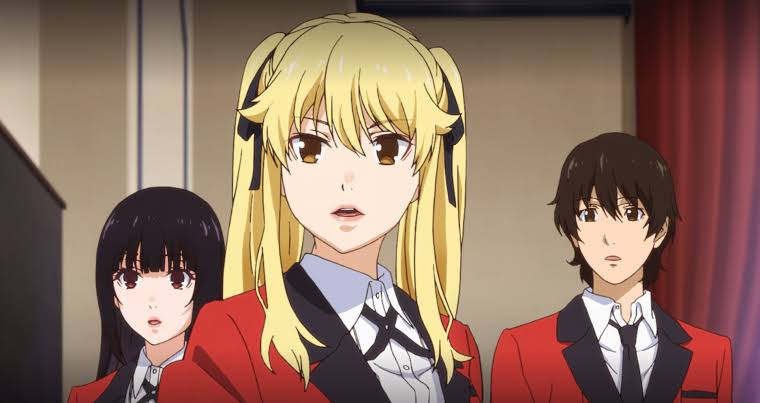 The spin-off series has been titled Kakegurui Twin, and is ready to release on August 2022. It serves as a prequel to the main series and will have Mary Saotome as the lead. The story takes place a year before the arrival of Yumeko Jabami and all the madness she brought with her. We will see Mary getting suddenly transferred ti Hyakkaou Academy and seeing the crazy gambling world its students have created from within.
The series has already been licensed by Yen Press for an English dub, and they have described it as follows: A year before Yumeko Jabami brought change to the gambling world, Mary Saotome was first introduced to the gambling-addicted school. Will Mary make her own rags-to-riches story through her wits and luck?
For now, we have only received a key visual, and no trailers. We are not certain if Studio MAPPA will once again be making the anime, but judging from the art, the characters don't look different.
Mary's reign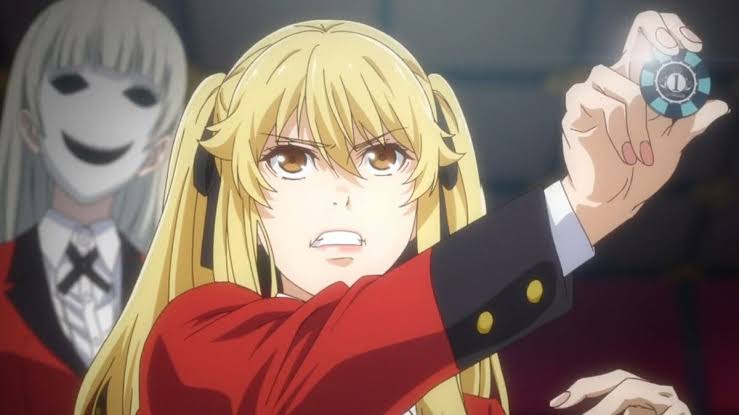 In the original show, we see Mary as a sadist who does whatever it takes to be at the top. She showed no mercy to her opponents, and treated her underlings like trash. But after she loses at the hands of Yumeko, we see that there is a bit of humanity under the rough exterior, and that it was the only thing she could think of to spare herself from having any harsh treatment dealt to her.
With this prequel, it will be interesting to see how Mary finds out that the rules work differently, and how she adopts the cold-hearted nature we see at the start of the original.
Check out the other two seasons of Kakegurui currently streaming in Netflix.
Also read: NETFLIX RELEASES TRAILER FOR 'SEVEN DEADLY SINS: GRUDGE OF EDINBURGH'