The series will be airing on Paramount+ in 2022
It has been three years since Paramount announced the Halo series, based on the widely successful video game franchise. The series faced big setbacks due to the COVID-19 pandemic, but its now finally on track, and we received the first teaser.
The teaser
The trailer as part of Xbox's 20th Anniversary event, the console which started off the epic franchise. However, the leak was unintentional, and not something Paramount had planned.
But we did get to see what we wanted, which was a close up to Master Chief's armour. The gloves, the 117 insignia, and the back of his head as he put on his iconic helmet were shown. It ended with his AI assistant Cortana saying, "Hello, Master Chief" and a front view of the helmet. Halo's soundtrack was also audible for fans.
The series struggled to pick off, and had many hiccups along the way. First there was a project by Neil Blomkamp that never happened, then a spin-off produced by Ridley Scott, which was disappointing. Paramount finally announced the upcoming series in 2018.
Cast and crew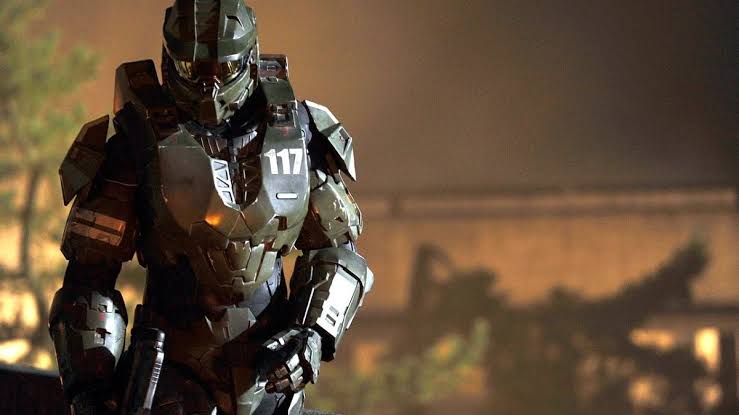 Halo was originally developed for Showtime, before moving on to Paramount+. It will star Pablo Schreiber as Master Chief, Danny Sapani and Olive Gray as Jacob and Miranda Keyes, Bokeem Woodbine as Soren-066, Shabana Azmi as Admiral Margaret Parangosky, Natascha McElhone as Dr. Catherine Halsey, and Bentley Kalu, Natasha Culzac and Kate Kennedy as three new Spartan characters.
It is worth to specially mention that Jen Taylor will be voicing Cortana, after playing the AI/ Master Chief's sidekick in all the games. While filming was ongoing, reporters were given an exclusive look at Schreiber's costume and the inside of the vessel was given, and everything looks very authentic and promising.
We will wait until Halo's official trailer comes out.
Also read: 'SPIDER-MAN: NO WAY HOME' SECOND TRAILER TO DROP TODAY; NEW POSTER REVEALED!