Influential photographer Robert Frank passed away at the age of 94. Regarded as one of the most talented and influential photographers of the 20th century, Frank was known for his visually raw and personally expressive style. His vision and ideas changed the course of documentary photography. He died on Monday in Inverness, Cape Breton Island in Nova Scotia.
The sad news of Frank's passing away was confirmed by Peter MacGill, whose Pace-MacGill Gallery in Manhattan has represented Frank's works since early 1983. Robert Frank used to be a Manhattan resident and had a summer home on Cape Breton Island. Frank However was born in Zurich, Switzerland and went to New York at the age of 23 as an artistic refugee from his own country, away from what he considered were the small-minded values.
Frank was also famous for his masterwork 'The Americans' (1959), a black and white photograph book drawn from his cross-country road trips in the mid-1950s. Contrasting pictures from the contemporary photojournalism, the book had photographs of lone individuals, groups at a funeral. Teenage couples, odd glimpses of cultural life that were grainy, cinematic, and would secure Robert Frank's spot in the photography pantheon. The cultural critic Janet Malcolm referred to him the "Manet of the new photography."
It took a long time for magazines and platforms to see his vision and accept his photographs. Magazines often regarded Frank somewhat as a joyless man who hated the country of his adoption, for his smudgy, bitter and warped view of the society. However, it was just Frank's refusal to submit to conformity. Charlie LeDuff wrote about Frank in Vanity Fair magazine in 2008, about how Frank came along, taking pictures of old angry white men, young angry black men, severe disapproving southern ladies, Indians in saloons, alienation on the assembly line, segregation south of the Mason-Dixon line, bitterness, dissipation, and discontent.
Frank had met Kerouac after his cross-country trip, and Kerouac wrote about Franks book. He wrote, "That crazy feeling in America, when the sun is hot, and music comes out of the jukebox or from a nearby funeral, that is what Robert Frank has captured in tremendous photographs."
Robert Frank is also regarded at the father of the snapshot aesthetic of the 1960s, characterized by spontaneity in an authentic moment. However, Frank was more than a photographer.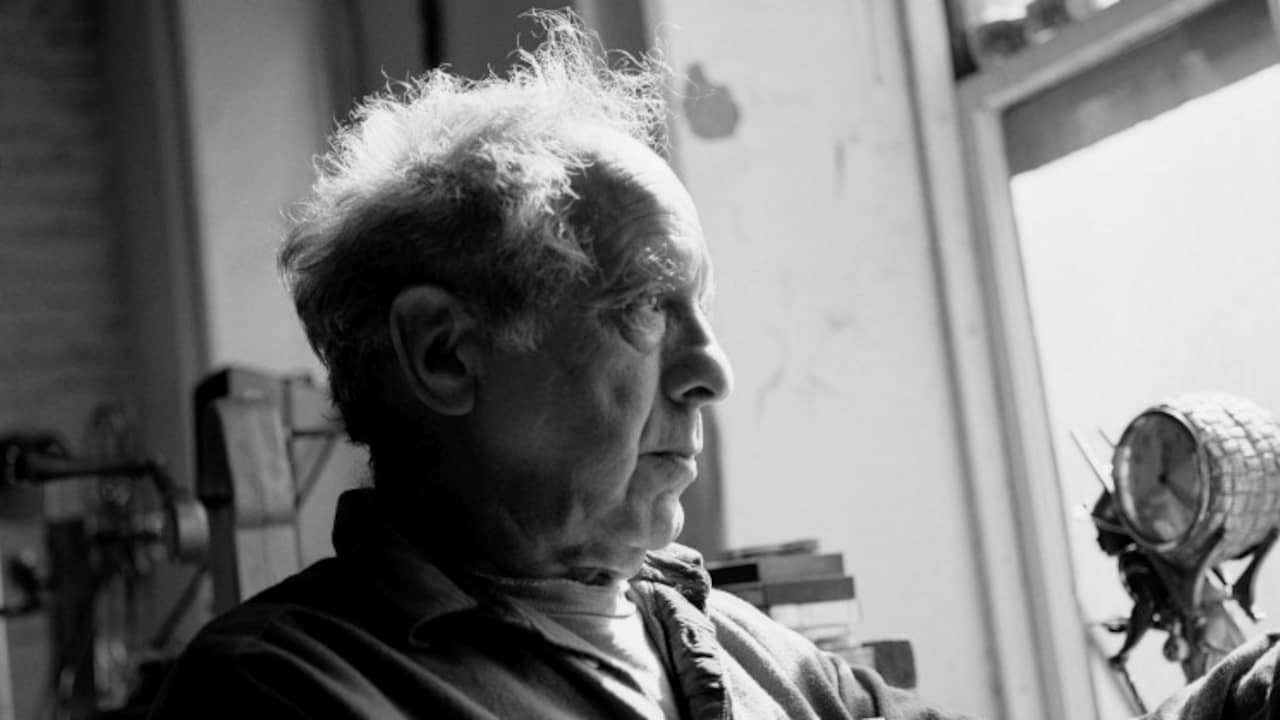 He was a filmmaker, his first film "Pull My Daisy" (1959), being a cornerstone of avant-garde cinema with Alfred Leslie as director, Kerouac as narrator and featuring Allen Ginsberg, Mary Frank, Larry Rivers and his young son, Pablo. The cult favorite was adapted from Kerouac's play "The Beat Generation."
In 2009, in a radio interview, Bob Edwards asked Frank what advice he had for young photographers. He said, "Keep your eyes open."