Feast your eyes on the new threat to Westeros (spoilers ahead)
House of the Dragon is going strong with its second episode, and like its predecessor Game of Thrones, the series gives a detailed explanation of the politics of the era, and everything that goes around the Iron Throne. The series focuses predominantly on House Targaryen, and the ruler at the time, King Viserys (Paddy Considine), his threat of a brother Prince Daemon (Matt Smith), and the rightful heir, Princess Rhaenyra (Milly Alcock).
But in episode 2, a mysterious figure named Craghas Drahar emerged. Let's find out more.
Craghas Drahar, the Crabfeeder Prince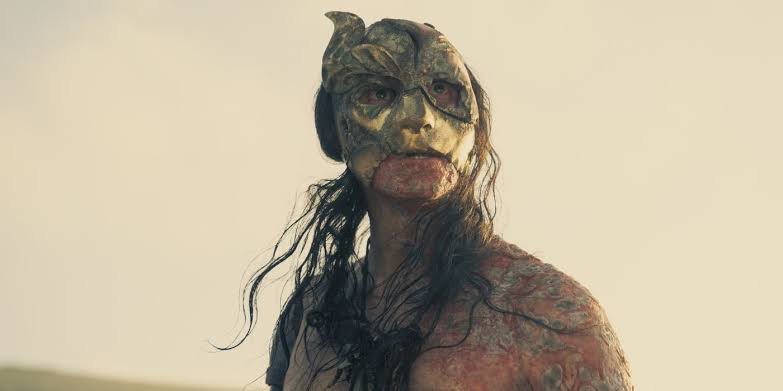 Episode 2, titled "The Rogue Prince" showed the first threat to Westeros. This threat comes from outside the castle's walls and is a menacing figure. His name is Craghas "Crabfeeder" Drahar. The character is played by Daniel Scott-Smith and is the newest villain. However, it remains to be seen if he will be the show's version of the Night King, with a role and threat spanning multiple seasons.
Craghas Drahar is introduced first in episode 1 by Lord Corlys Velaryon (Steve Toussaint), the commander of Westeros' largest navy. Corlys gives information on the Triarchy, a group of free cities that have come together to fight against pirates from Stepstones, which is a small group of islands. The king hasn't realized that the group ridding everyone of the pirates is actually going to be a major threat to King's Landing. The Crabfeeder is associated with the Triarchy, and Lord Corlys has lost ships and men to them.
His Introduction
Episode 2 begins with a man slowly eaten by crabs. This was where Craghas Drahar gets his name from. His current objective is to let crucify the pirates and have crabs feast on them. In George R.R. Martin's Fire & Blood, Craghas Drahar was a Myrish prince admiral. He went on to become a pirate, with a twisted obsession for crabs. For now, we cannot decide if he will be disposed of like a mini-boss, or if he will be the monster that plagues Westeros.
Also read: WEIRD: THE AL YANKOVIC STORY' TRAILER GIVES CLOSER LOOK AT THE NERDY AND STRANGE MUSIC STAR