From Stone Cold to Sasha Banks: The Most Shocking Walkouts in WWE History!
The world of professional wrestling is no stranger to controversy and drama, but some shocking walkouts by top WWE superstars have left fans in awe and management scrambling. From heated backstage disputes to frustrations over booking and creative decisions, these explosive exits have rocked the squared circle. Let's dive into the jaw-dropping stories that have captivated wrestling fans around the globe.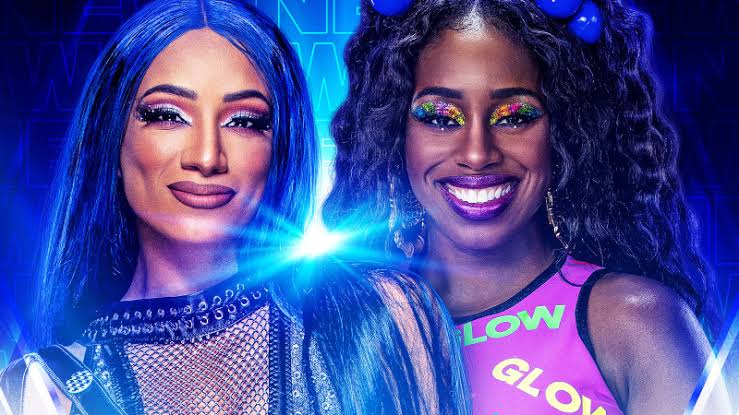 Sasha Banks and Naomi, reigning WWE Women's Tag Team Champions, stunned the wrestling world when they walked out just moments before a highly anticipated "Monday Night Raw" episode. The reason? They felt disrespected and uncomfortable with their opponents in a match that had been meticulously rehearsed. WWE management reacted swiftly, suspending the duo indefinitely and erasing all traces of their existence from the company, including merchandise and video intros. The fallout from their departure continues, as fans eagerly await their next move.
"Stone Cold" Steve Austin, one of the most iconic figures in WWE history, sent shockwaves through the industry with his abrupt 2002 walkout. Frustrated with his booking and the creative direction of his character, Austin no-showed "Monday Night Raw" following WrestleMania X8. In a scathing public appearance, he openly criticized WWE's treatment of him and trashed his own booking. The fallout was severe, with Vince McMahon publicly toasting Austin for "taking his ball and going home." However, the two eventually reconciled, and Austin made a triumphant return to WWE, expressing his gratitude to the fans.
The 1995 In Your House 2 event witnessed a stunning exit when Jeff Jarrett dropped the Intercontinental Championship to Shawn Michaels. Jarrett and his partner, The Roadie, left the building immediately after the match, quitting WWE in protest. Their plan to reveal The Roadie as the secret voice behind Jarrett's popular entrance song was abandoned. Reflecting on the incident years later, Jarrett expressed regret for jeopardizing The Roadie's career and wished he had urged him to stay.
The troubled history of Jeff Hardy took another shocking turn in 2021 when he walked out during a WWE house show in Texas. Hardy, known for his battles with substance abuse, raised concerns that his departure was related to a potential relapse. WWE offered him help and rehab, but he declined. Hardy later denied any substance use and claimed he simply decided to leave in the middle of the match. Less than a week later, WWE released him, leaving fans speculating about his future.
Neville, once a prominent star in NXT, grew increasingly frustrated with his treatment on WWE's main roster. His breaking point came when he was booked to lose to Enzo Amore in the main event of "Monday Night Raw." Neville walked out before the show, triggering months of negotiation between him and WWE. The stalemate eventually led to Neville's release in 2018. He resurfaced in 2019 as Pac in All Elite Wrestling (AEW), one of WWE's biggest competitors.
These are just a few examples of wrestling walkouts that have caused seismic waves in the industry. From WWE legends like Jerry Lawler and Chris Benoit to rising talents like Tay Conti and Gail Kim, these superstars have chosen to take a stand, often sacrificing their careers and reputation in the process.
The world of professional wrestling will forever be marked by the shocking departures of these larger-than-life personalities. As fans eagerly await their next moves and the industry braces for more explosive developments, one thing is certain: the drama and controversy surrounding wrestling walkouts will continue to captivate audiences, reminding us that the action inside the ring is only a fraction of the captivating spectacle