Mel and Sue are back in action Hitmen Season 2 is in action
Mel and Sue are back in the game again with lots of emotions, blood, drama, and comedy. The trailer for Hitmen season 2 is which is also called Hitmen Reloaded is released and people are going crazy just seeing the trailer. The second season will be available on Peacock on October 28. We first saw the duo in America's hearts in 2010-2016. We have seen them in The Great British Bakeoff.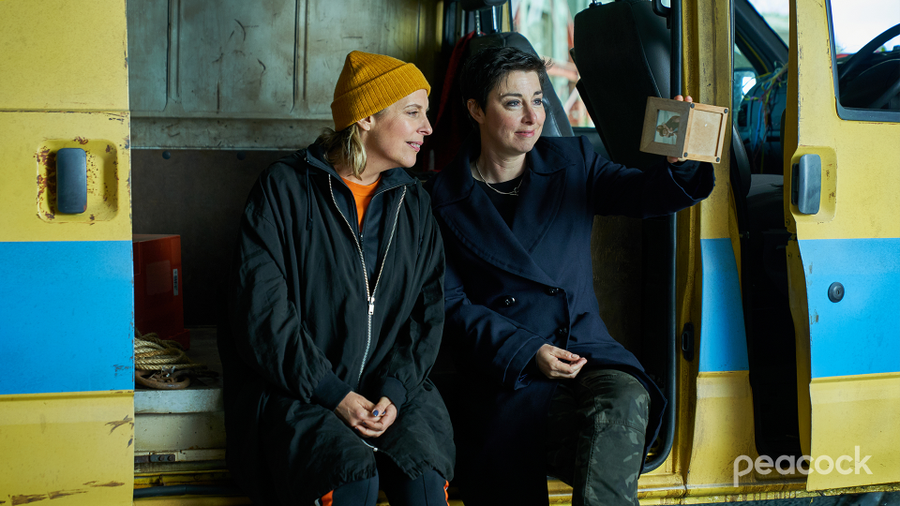 More about the show
The show revolves around two friends Jamie Mel Giedroyc and Fran played by Sue Perkins. Both of them are alone in their life, have no one other than both of them for each other. It seems like both of them are living normal life. Or at least trying to live a normal life. Except of course they kill people for a living. Meanwhile, their boss Mr. K who is unknown to the world and to them too.
He guides them to travel around the world and gives targets to kidnap or kill people. However, it is not serious as it sounds. Getting work done is also a drag, there are too many Shenanigans along the way.
In the trailer of the second season, we saw Jamie and Fran in an empty pool, both of them are about to hit their 'Last Hit'. But does it happen that easily, No? Meanwhile, they are distracted having a moment that it's their last kill. They almost let lose their target. But they back it up and kill the target anyways.
Season second of the Hitmen will stream Thursday, October 28 and it will have a total of six episodes. You can stream the series on Peacock.
Also read: "HISTORY OF THE OCCULT" STREAMING RIGHTS PICKED UP BY NETFLIX AND HBO MAX! DETAILS INSIDE