The 1973 Original film, "The Exorcist" is returning!
William Peter Blatty's 'The Exorcist' with amazing direction of William Friedkin is an exemplary movie made in the history of motion picture. Based on the William Peter Blatty's 1971 novel of the same name, the 1973 film still has a frantic effect on fans.
This American supernatural horror with significant pop-culture influence showed stomach-churning visuals and exceptional performances that made it the first horror film to be nominated for Best Picture. Moreover, the original film in 1973, despite controversy and critical acclaim bagged an Oscar for the best-adapted screenplay.
Reboot of 'The Exorcist'
David Gordon Green, the filmmaker of the new The Exorcist remake has stressed upon the fact to sync the film with twists and turns of the original Exorcist to connect it more with the new audiences and long-awaiting original genre's fan. He is anticipating to make the tables turn in horror film genre with his 'The Exorcist' reboot a enthralling show, even after witnessing the failures sequels to "The Exorcist"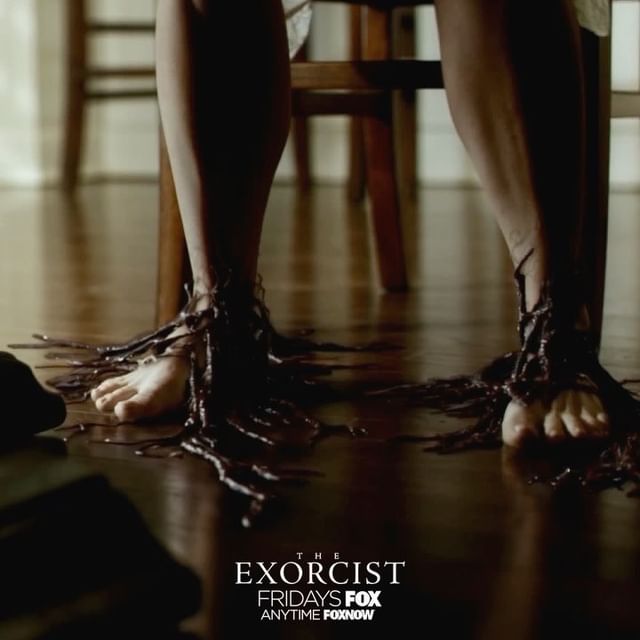 Blumhouse Productions president Jason Blum with director David Gordon Green is all set to release the first film set of the Exorcist trilogy in theatres on October 13, 2023. However, there is no extra information about the second and third part of trilogy. The remake is still stuck in the early development with the first of the three films.
It is expected the production house would release dates of subsequent parts after the release of first. Moreover, there are chances successive Exorcist films to stream directly on Universal's streaming service, Peacock due to the deal with Universal.
Casting:
1971's The Last Picture Show famed Ellen Burstyn portrayed the character of Chris MacNeil, Hollywood celebrity and the possessed Regan MacNeil's mother. She too nailed her character in the original 1973 film as a famous actress living with her daughter near Georgetown after splitting with her actor husband.
Hamilton acclaim's Leslie Odom Jr. will be seen playing a new role of parent of a demon possessed child who wants the help of Chris MacNeil.
Information about the whole cast set up is still hazy as some of the excellent characters are already dead in real life like priests and others are not sure about their comebacks.
Remake Storyline
According to the Interview with director Green, Weintraub reported that he is planning to carry on with the original ' The Exorcist' storyline with some trivial changes to give a new look like Leslie Odom Jr. picturize the character of demon possessed child's father himself. Green's main agenda is to remodel the original film giving a refreshing touch with famous Ellen Burstyn and Leslie Odom Jr. joining the cast.
Lets see where the old cast with new plot takes the audiences to!
Also read: THE BATMAN RUNTIME REVEALED: MATT REEVE'S 2 HOURS AND 55 MINUTES ADAPTATION WILL BE THE LONGEST BATMAN MOVIE EVER!