The Boys Season 3 new image reveals the first look on Laurie Holden as Crimson Countess
Amazon Prime revealed a new "The Boys" season 3 image featuring Laurie Holden as Crimson Countess. The immensely popular satirical superhero show based on Garth Ennis and Darrick Robertson's comic is known for breaking all the averages of the superhero genre.
A first look at Laurie Holden's Crimson Countess
As a part of the marketing campaign of "The Boys" upcoming season, the team released an official first look image of Laurie Holden in the suit of Crimson Countess. The Supe Crimson Countess is usually deemed as a parody of the Marvel character Scarlet Witch. In fact, one can observe the obvious similarities of costumes in the newly released first-look image. 
Payback's a b*tch. #CrimsonCountess pic.twitter.com/PobCHlSguB

— The Boys (@TheBoysTV) November 5, 2021
Although the makers of "The Boys" haven't revealed anything about her role, according to the comics, the Crimson Countess is a member of the Seven. Her powers are known to be flight and heat generation.
Check out the first look photo of Laurie Holden's Crimson Countess below:
"The Boys" franchise – Upcoming projects
"The Boys" season 2 emerged as a super hit series urging Amazon to announce the renewal of the show for a third outing. In addition, the streamer also ordered a spinoff series based on the Supes in the show's universe. Further, another news revealed a bunch of new stars will join the show's season 3. The makers of the show seem to be highly promoting Jensen Ackles' Supe called Soldier Boy. In addition, Amazon revealed Ackles' first look as Soldier Boy much earlier this year.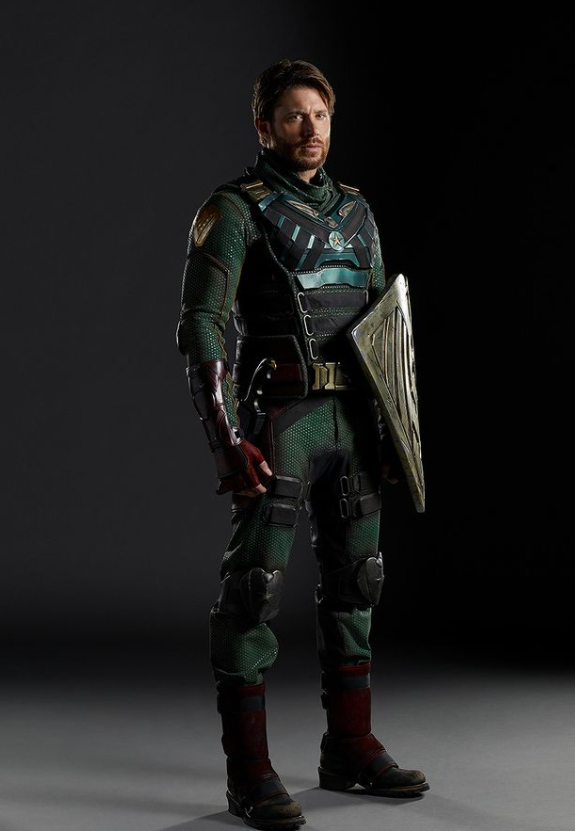 Apart from Ackles and Laurie Holden, the new arrivals include Nick Wechsler as Blue Hawk, Sean Patrick Flannery as Gunpowder, and Miles Gaston Villanueva as Supersonic. On the other hand, Kristin Booth and Jack Doolan are cast in the roles of the siblings Tessa and Tommy, a.k.a TNT Twins.
Also read: "WU-TANG: AN AMERICAN SAGA" COMING TO AN END WITH SEASON 3 ON HULU