Ted Lasso to begin filming the new season in 2022
It's been quite some year for the Apple Tv Series Ted Lasso, being one of the best Sports Comedy-Dramas of the year. Get ready as the series has a new season in the world too.  One of the actors of the series has given the viewers an exciting update on the new Season 3 of Ted Lasso. Actor Phil Dunster, who plays Jaime Tartt has shared recently that the new season will begin filming in 2022. He also revealed the date of the shooting being 31st January. 
The actor also revealed that the writing for the third has begun as writers have assembled and the story of the new season is being developed. Although he did not give up any plot of the new season as the actor himself is in the dark. He said that the lead actor Jason Sudeikis, who also writes for the show, knows where the story will be heading.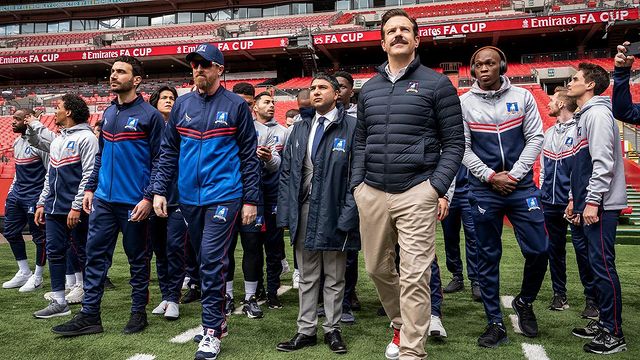 Ted Lasso and its legendary year
The series has received quite acclaim from the moment it started airing on Apple TV plus. It made its debut in 2020 and finished its second season in 2021 in October. The series received twenty Primetime Emmy nominations this year and won seven out of them including the Outstanding Comedy Series. Ted Lasso is created by Jason Sudeikis, Brendan Hunt, and Joe Kelly who also are the stars and writers of the show.  Jason Sudeikis also won the Emmy for the Best Actor in a Comedy Series. 
The creators said that the story for the series that they had in mind can go for three seasons. They also said that they want to keep the content on the limited run. This hints that it may or may not get another season beyond season three.
Also read: PLAYING IN NFL IS EQUAL TO LITERAL "SLAVERY" SAYS FORMER QUARTERBACK TURNED ACTIVIST COLIN KAEPERNICK