Richard Moloney, 41, of Roscrea, Co Tipperary, who raped his teenage foster daughter after plying her with alcohol received a 12-year sentence. He had been convicted by a jury after a trial at the Central Criminal Court in Dublin last July.
He was found guilty of rape, oral rape and sexual assault of his then 16-year-old foster daughter at their Tipperary home on 16 July 2016. Moloney got her drunk and attacked her while his wife was away. The trial heard the teenager was alone at home with her foster father and invited her friend for the weekend. He bought them alcohol and he plied both her and her friend with vodka and beer.
The girls became very drunk, and her friend went upstairs to Ciara's bed as she felt sick. Moloney then attacked his foster daughter in the living room, kissing her and forcing her to give him oral sex before taking her into his bedroom and raping her on the bed he shared with his wife.
Sentencing Moloney, Mr Justice Alex Owens described the act as "violent and degrading assault". Moloney lied under oath during his trial and blamed Ciara for what happened, accusing her of sexually assaulting him. He abused the trust of fostering agency and made the victim suffer enormously.
Victim Ciara Monaghan said she was pleased with the sentence and embraced her supporters and came out smiling from the court. Monaghan outlined the sufferings she faced after the attack and made multiple suicide attempts, suffered from anxiety and PTSD and was hospitalised for some time. She was a promising young student who hoped to study psychiatry but was unable to sit her Leaving Cert after the attack.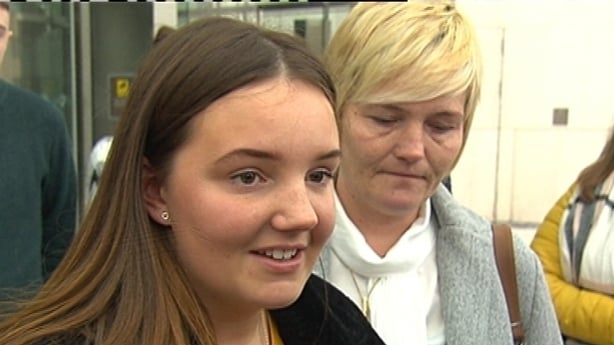 Ciara said, "I'm really happy with the sentence that the judge passed today. After three-and-a-half long years of what I can only describe as torture, I hope from today I can take back my life and that Richard takes back all of the blame, guilt, shame and anger that he has caused me. I'd just like to thank everyone for the support they have given me over the past few years." She further claimed that her world was turned upside down since she was raped but now she is happy after her abuser is punished.