Oppenheimer gets bigger!
The Buzz around Christopher Nolan's new biopic is strong. With his new movie as a biopic, Oppenheimer announced by Universal Pictures, days later it found its lead in Cillian Murphy. Cillian Murphy is all set to play the role of Robert J Oppenheimer. Along with him British actress Emily Blunt is in talks to act alongside Murphy. If cast, Blunt might be seen playing the role of Robert Oppenheimer's wife. 
The movie is going to be adapted from the book American Prometheus: The Triumph and Tragedy of J. Robert Oppenheimer written by Late Martin J. Sherwin and Kai Bird. The book was published in 2005 which went on to win the Pulitzer Prize. The movie is all set to release in July 2023.  
Blunt and Nolan's first collaboration
 The movie will be about one of the fathers of the atom bomb. The scientist who ran The Manhattan Project. Oppenheimer is going to be written and directed by Christopher Nolan. The movie will be produced by his wife Emma Thomas and Charles Roven. Universal and Blunt haven't made any comments on this casting. Emily Blunt was last seen in Disney's Jungle Cruise with Dwayne Johnson which grossed over $114 million dollars. And A Quiet Place Part II which grossed $300 million dollars worldwide.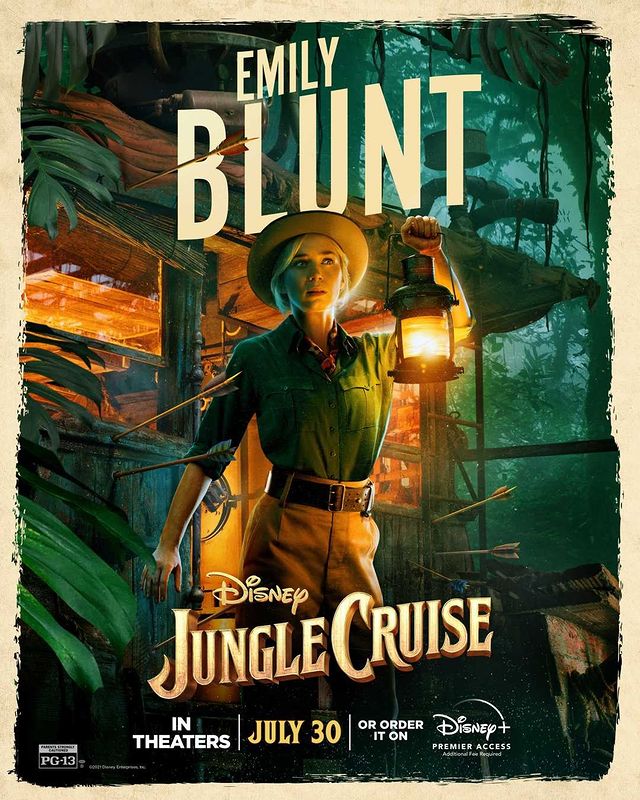 This could be Emily's first collaboration with Christopher Nolan and second collaboration with Cillian Murphy who acted with her in  A Quiet Place Part II. Emily also appeared in Paramount's The Jungle Cruise recently. Emily Blunt is best known for her portrayals in The Devil Wears Prada, The Edge of Tomorrow, Sicario, Mary Poppins Returns, A Quiet Place series, and many more. 
Now with addition of Robert Downey Jr. and Matt Damon for the biopic, the film already becomes highly anticipated and awaited.
Also read: STEPHEN KING'S SHORT STORY 'THE BOOGEYMAN' TO GET A MOVIE ADAPTATION