Renowned Comedian and Actress Pat Carroll Passes Away at 95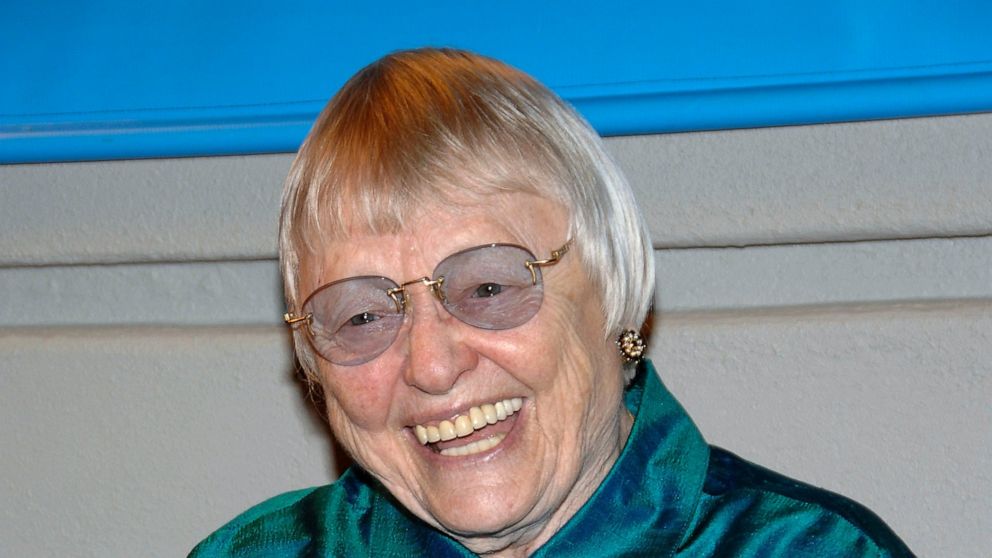 Pat Carroll, a highly regarded comedian and actress known for her versatile performances in television and film, including her iconic portrayal of Ursula in Disney's "The Little Mermaid," has sadly passed away at the age of 95. Carroll's career spanned several decades, leaving an indelible mark on the entertainment industry.
Born in Shreveport, Louisiana in 1927, Carroll's family relocated to Los Angeles when she was five years old. Her early foray into the film industry began with her debut role as "Hometown Girl" in 1948. However, it was in television where she truly flourished, earning widespread acclaim and recognition.
Carroll's talents shone through in numerous television shows, including her memorable appearances on "Make Room for Daddy" alongside Danny Thomas, guest spots on "The DuPont Show with June Allyson," and frequent appearances on popular variety shows like "The Danny Kaye Show," "The Red Skelton Show," and "The Carol Burnett Show." Her exceptional work on the sketch comedy series "Caesar's Hour" earned her an Emmy Award in 1956, solidifying her status as a comedic powerhouse.
One of Carroll's notable television roles came in 1965 when she, alongside Lesley Ann Warren, portrayed one of the evil stepsisters in the television adaptation of "Rodgers and Hammerstein's Cinderella." Additionally, her one-woman act titled "Gertrude Stein, Gertrude Stein, Gertrude Stein" garnered critical acclaim and even earned her a Grammy Award in 1980.
However, it was her iconic portrayal of Ursula, the sea witch, in Disney's animated film "The Little Mermaid" that brought Carroll's talent to a new generation of viewers. Although she wasn't the initial choice for the role, Carroll's distinctive voice and captivating performance captivated audiences worldwide. Her rendition of the memorable song "Poor Unfortunate Souls" solidified Ursula as one of Disney's most beloved villains.
Throughout her career, Carroll embraced her portrayal of Ursula and often cited it as one of her favorite performances. She humorously referred to herself as an "ex-Shakespeare actor who now sells vehicles," highlighting her versatility and ability to adapt to different roles.
Carroll's contributions extended beyond the silver screen. She lent her voice to the English dub of Hayao Miyazaki's "My Neighbor Totoro" as Granny, showcasing her vocal talents in diverse projects.
Pat Carroll's impact on the entertainment industry is immeasurable, and her legacy will continue to resonate with audiences for years to come. Her daughter Kerry Karsian, a casting agent, shared the news of her passing, urging everyone to honor her mother's memory by embracing laughter and finding humor even in the most challenging times. Carroll's brilliant talent, love, and comedic spirit will forever inspire those who had the pleasure of witnessing her exceptional performances.