'Nightmare Ally' Teaser And Poster Release
Guillermo del Toro's new movie 'Nightmare Alley' teaser trailer is filled with darkness and mysteries. Basically, this movie is the remake of the 1947's film. However, the story is quite similar to the original version.
This highly-anticipated movie's teaser-trailer in which Bradley Cooper will lead. And Cate Blanchett too has a vital role in the movie.
So the release of the movie's poster was so silent that the plot was unable to trace. And hence fans did not find any spoiler from this. Since the release of the teaser fans are now exited to watch the movie.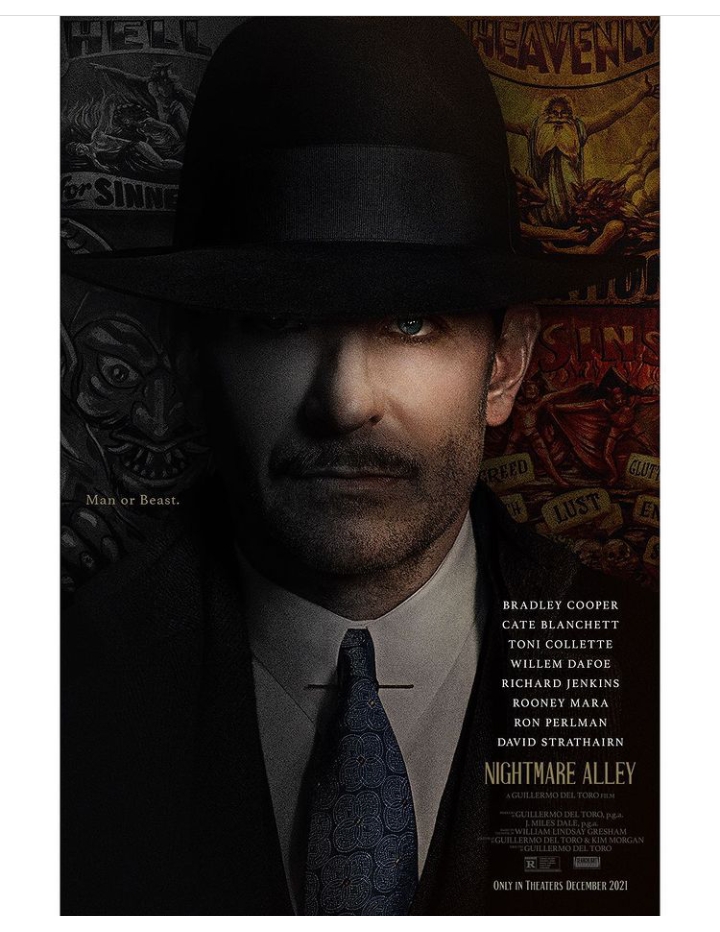 Nightmare Alley' Background
As said earlier it is the remake of the original 'Nightmare Alley'. According to the original version, Tyrone Power played the role of con-man. He is accompanied by an evil psychologist Helen Walker.
So Power is a well determined carnival worker as well as a con-man who scams people. With Helen Walker playing the role of the psychologist.
However, 'Nightmare Alley' will show Bradley Cooper as the con-man. And Cate Blanchett will play the role of the psychologist. Both holds the required qualities for their present roles.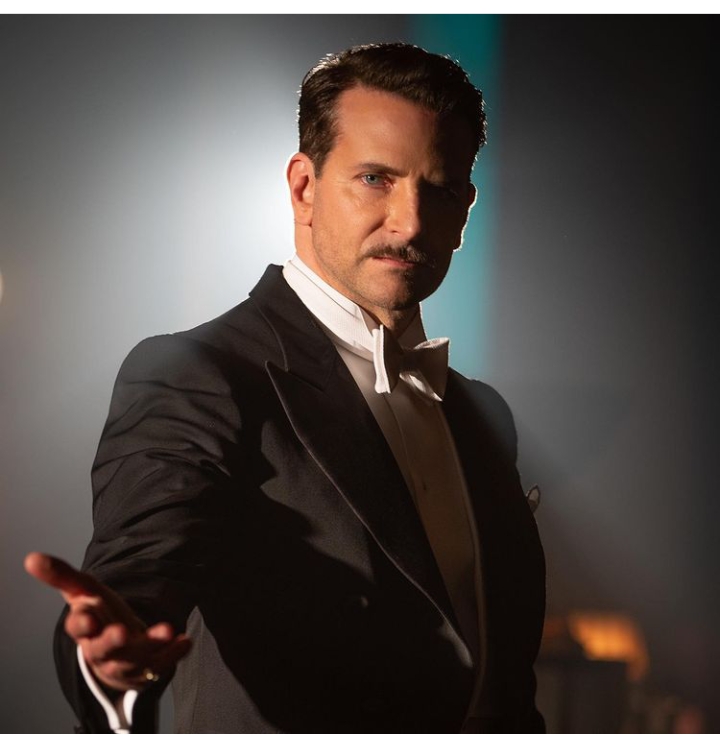 The teaser has an exclusive character breakdown of all the major roles in the movie.
Details On The Cast And Teaser
Since Del Torro have an exquisite style of showcasing Hollywood movies he is surely up to something. The cast has an hardworking and dedicated members involved who are capable to pull-off anything.
Willem Dafoe's character is probably the most important role according to the teaser. And following him is Toni Collette, Richard Jenkins, Ron Perlman, Rooney Mara and many more.
However, the teaser is a magical touch by Del Torro. The movie set shows the old setting of a carnival. So the plot has the unending search for antagonist or protagonist. Many mysteries and secrets will be unveiled in December as the movie releases.