Kim Kardashian wants quick action on her divorce request
By now, we all are pretty aware of the back and forth feud going on between Kanye West and Kim Kardashian. The Kardashian recently requested the US court to declare her single as soon as possible. The Keeping up with the Kardashians star further requested to ignore the rapper's requests to slow down the divorce process.
She said this in reference to Ye's conditions for the divorce that he submitted. The reality star claimed that the conditions put forward by the Donda artist are completely unnecessary and based on false information.
Kim is getting affected by Kanye's social media posts
The American media personality mentioned very clearly in the new court documents that she desires to separate from Kanye officially. She said that she requested Kanye to keep their relationship private and he did not follow that.
Kim says this in reference to the slew of posts Kanye uploaded on his social media accounts in the past few weeks. The rapper shared screenshots of messages between him and his wife, made mocking posts about Kim's beau Pete Davidson and wrote harassing captions as well.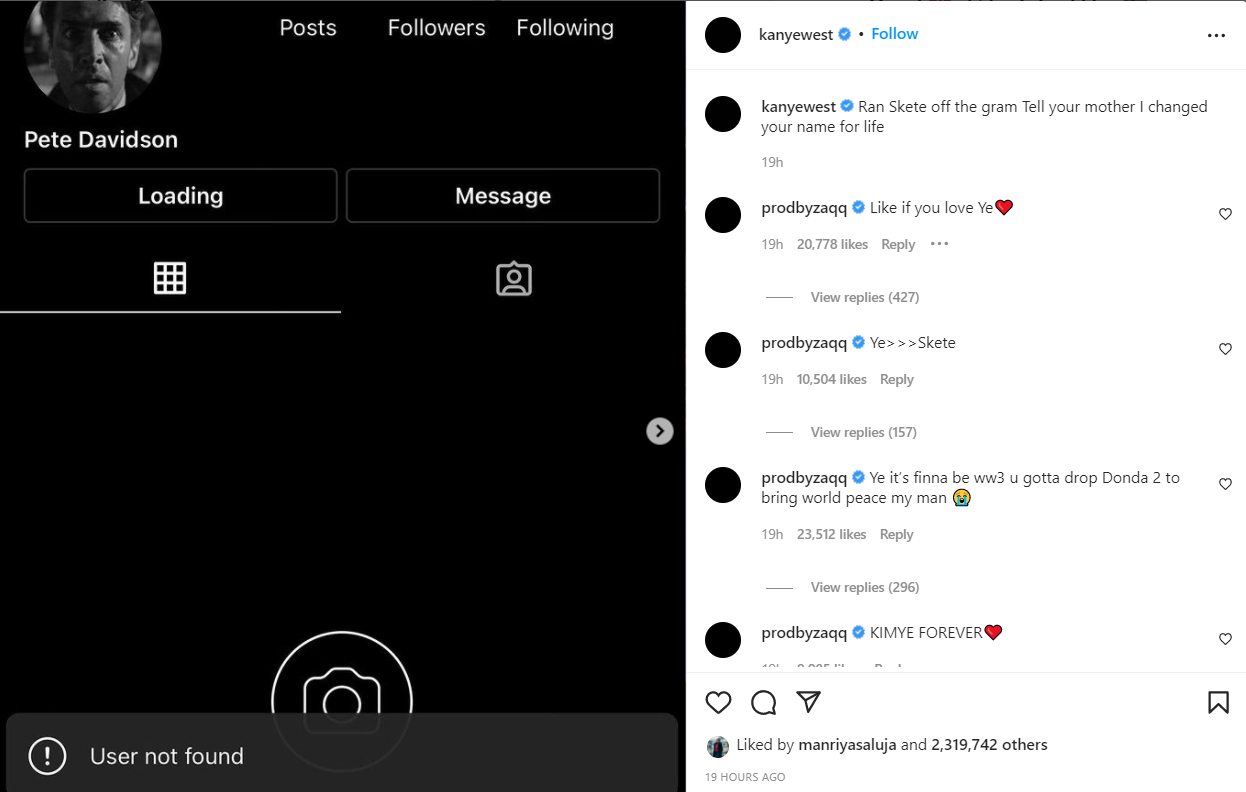 The SKIMS mogul added that Kanye put out a lot of misinformation regarding the duo's private matters. Apparently he also lied about Kim not letting him take part in co-parenting on social media. Due to this, she has been emotionally distressed.
Kanye's accusations on Kim
In recent months, the Graduation artist has lashed out on his ex wife and her SNL comedian boyfriend several times. He accused her of keeping him away from his daughter Chicago and not letting him take any major parenting decision. Kanye also requested the court to prevent Kim from transferring any assets out of their trust.
Regarding her request for the single status, Kim said in conclusion that even though she wishes their marriage was successful, she realizes that there is no way of repairing it now. She added that she wants to end the marriage desperately, even if Kanye doesn't.
Also read: LAWSUIT FILED BY BILL PAXTON'S FAMILY FOR WRONGFUL DEATH REACHES PARTIAL SETTELEMENT- FAMILY TO RECEIVE $1 MILLION