The hourlong drama will be written by Susanna White for Epidemic Pics and Roadside Attractions
Hulu has roped in Chilling Adventures of Sabrina star Kiernan Shipka for their new series. Called The Golden Cage, the series is described as a combination of Suits and Oliver Stone's Wall Street and will have Shipka as a woman with a hidden past, who is trying to reach massive heights at Wall Street.
Production team
The series is written and created by Page Awards finalist Oskar Nordmark. Susanna White, the BAFTA-winning director of 2005 series Bleak House, will serve as director and executive producer. White will also direct episodes of upcoming Disney+ Star Wars series Andor in 2022.
Nordwark, who is a forensic accountant by profession, is venturing into his first major Hollywood project with The Golden Cage. He will also serve as an executive producer alongside Darryl Taja and Adam Rodin, via Taja's Epidemic Pictures. Rodin had originally introduced Taja to the project, and later got his production house involved. Taja worked with Nordmark on the original draft, and later took it to Jennifer Berman at Roadside Attractions. Berman will co-executive produce the series with Eric D'Arbeloff and Howard Cohen, the principal owners of Roadside. And soon, the script landed at Hulu.
Taja and Rodin had teamed up for numerous projects, including NBC's Reunited. Meanwhile, Roadside recently produced the Benedict Cumberbatch-starrer The Courier, and Matteo Garrone's Pinocchio. They are also behind Netflix's Dear White People.
Shipka's roles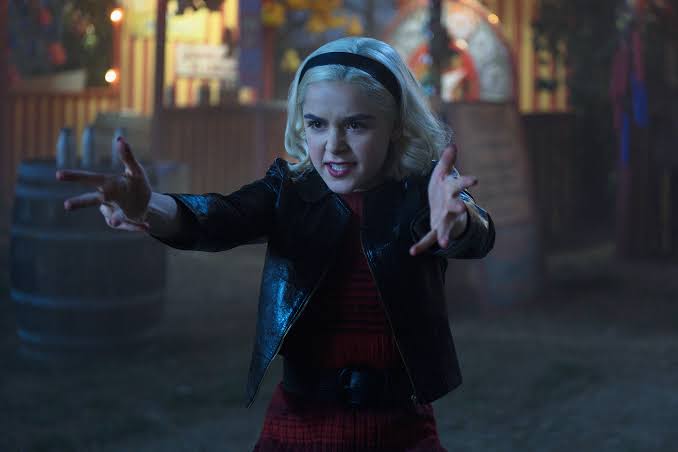 Shipka began as a child actor and one of her prominent roles is known for playing Sally Draper in AMC's Mad Men. She became a known name for starring as teen witch Sabrina in Netflix's Chilling Adventures of Sabrina. She recently wrapped up shooting for Swimming with Sharks alongside Diane Kruger, and also reprising her role of Sabrina in The CW's Riverdale season 6.
Also read: JENNA DEWAN TO REPRISE HER ROLE OF SUPERGIRL'S LUCY LANE IN 'SUPERMAN & LOIS' SEASON 2