On September 25, Kendall Jenner was seen shopping around a sex toy store in Los Angeles. The model was seen in the Hustler Store in West Hollywood with a friend, checking out the store and giggling.
Kendall was seen in the store for a long time, checking out a variety of toys including a giant dildo. She also bought many items which are unknown to the public. With Hailey Baldwin's bachelorette party coming up ahead then, she might have been browsing for a bachelorette gag gift supposedly.
Kendall attended Hailey's bachelorette party, which also took place in West Hollywood. The close friends were seen partying at Delilah nightclub with a lot of gag accessories in sight, including penis-shaped attachments. The gag gifts were then for Mrs. Bieber.
Bieber and Baldwin are supposed to renew their wedding wows again this weekend in South Carolina. The young couple has been married for already a year and is going to have a second wedding, which will be more of a religious affair this time. Stephen Baldwin, the father of the bride, shared how the young married couple felt that weddings and marriage were a holy commitment and it was important to them to have a wedding and a marriage which would celebrate their belief and faith.
The 23-year-old model. Jenner is a close friend of the bride and will be attending the wedding. She was part of the bachelorette party, for which she was spotted having fun and joking around while browsing and purchasing items from the Hustlers. The wedding is supposed to be on September 30.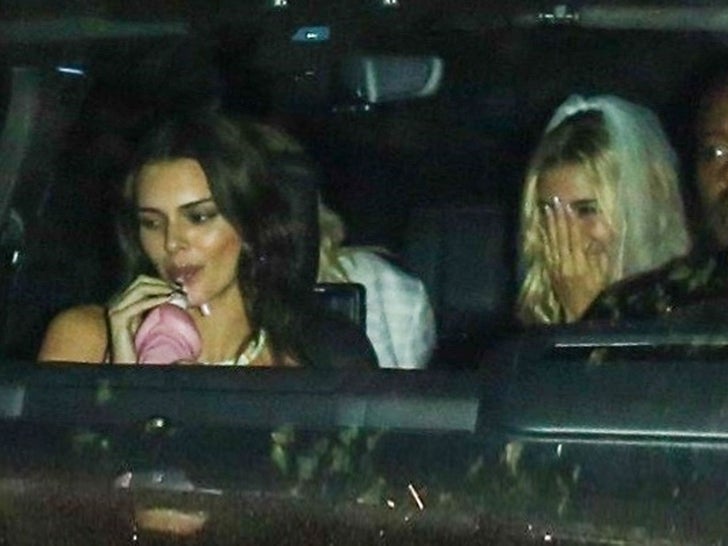 Jenner was recently on the news while presenting an award at the Emmys, where the audience laughed at her and her sister Kim Kardashian when they shared their experience as reality TV stars.