The movie will be the end of the original Halloween trilogy
Universal has released a new trailer for the third and final film of the Halloween trilogy, titled Halloween Ends.
The movie will show the end of Laurie Strode (Jamie Lee Curtis) taking the fight to serial killer Michael Myers. The new franchise began in 2018 with a seasoned Laurie waiting for Myers to come to get her. The fight continued to the second movie, Halloween Kills, which had the entire town of Haddonfield looking to kill the serial killer. And now, the final movie will decide who comes out on top.
Halloween Ends Trailer
The trailer for director David Gordon Green's movie opens with Michael making his way slowly to Laurie's house, but ending up face to face with a gun. The second movie showed Laurie going through the most trauma she ever went through, as we saw Michael stabbing Tommy Doyle (Anthony Michael Hall), Leigh Brackett (Charles Cyphers), and even Karen (Judy Greer), Laurie's daughter.
Her sadness and rage end up being motivation without dragging the showdown further, Halloween Ends will see Laurie attempting to kill Michael once and for all. Nick Castle, who shares the role of Michael Myers along with James Jude Courtney was present at Steel City Con in Pittsburgh recently. He teased that Halloween Ends will have a surprise ending as he was in the editing room with director Green, completing the first cut.
Cast and Release Date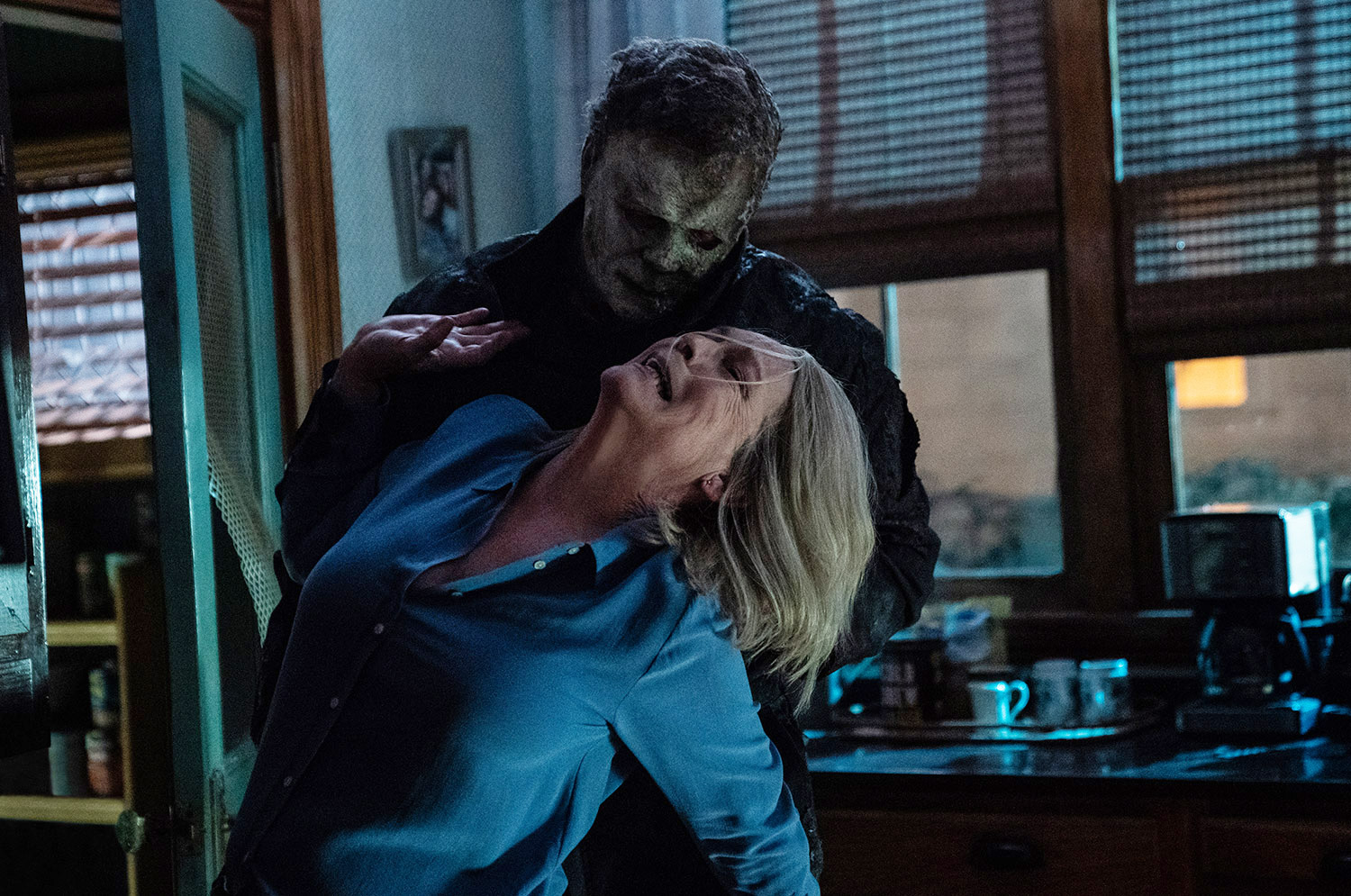 The short trailer did not show any new characters and only focused on Michael and Laurie battling it out. Also, we lost most of the other cast members in the other movies. As for the release date, Halloween Ends will come during the Halloween season. on October 14.
Also read: HBO MAX'S 'RAP SH!T' REVIEW: HOW DID ISSA RAE'S COMEDY FARE?