Our very own Wolverine aka Hugh Jackman recently turned 51 on October 12. He doesn't look 51 at all though, right? Well, we could go on and on about his good looks and it will never end. But Hugh's birthday turned a little more spicy after Ryan Reynolds added his personal touch to it. The duo has a long history of social media love and Ryan didn't back down this time either. Ryan sent him a very NSFW birthday message and Hugh shared it on his Instagram.
Hugh Jackman is on tour at this moment. He is an actor with not just good acting skills but with a good voice as well. He finished up a section of covers and ended the section landing with a signature Wolverine pose. Right after that, he joked that he would love to see if Ryan Reynolds could do that. He then told the audience not to post that cause he'll have three million tweets from Ryan in the next ten seconds. Ryan's birthday message was the perfect addition to their faux-feud.
The video started with Ryan wearing a party hat with an odd, pained smile on his face. Ryan said he just wanted to wish Hugh a happy birthday. But he saw what Hugh said on the show and it was hurtful. Ryan leaves the shot after saying that and then returns dramatically. And then he sings the Happy Birthday song in a hilarious, Broadway-worthy style. He ends the song with a perfect high note and suddenly switches his voice to an extremely angry tone and throws some filthy insults at Jackman. He also showed him a hand gesture which we are sure wasn't the victory sign. Can Ryan be any more dramatic?
Hugh shared the video for the world to see and captioned it with- "At first I thought- Ugh, now I actually have to apologize. But then…" The two have been throwing hilarious and sarcastic comments at each other for years now. It's like a battle of ping pong that just goes on back and forth. We thought their brilliant trolling ended with them calling a truce on their social media wars. But then Reynolds started it again by trolling Hugh on his cafe.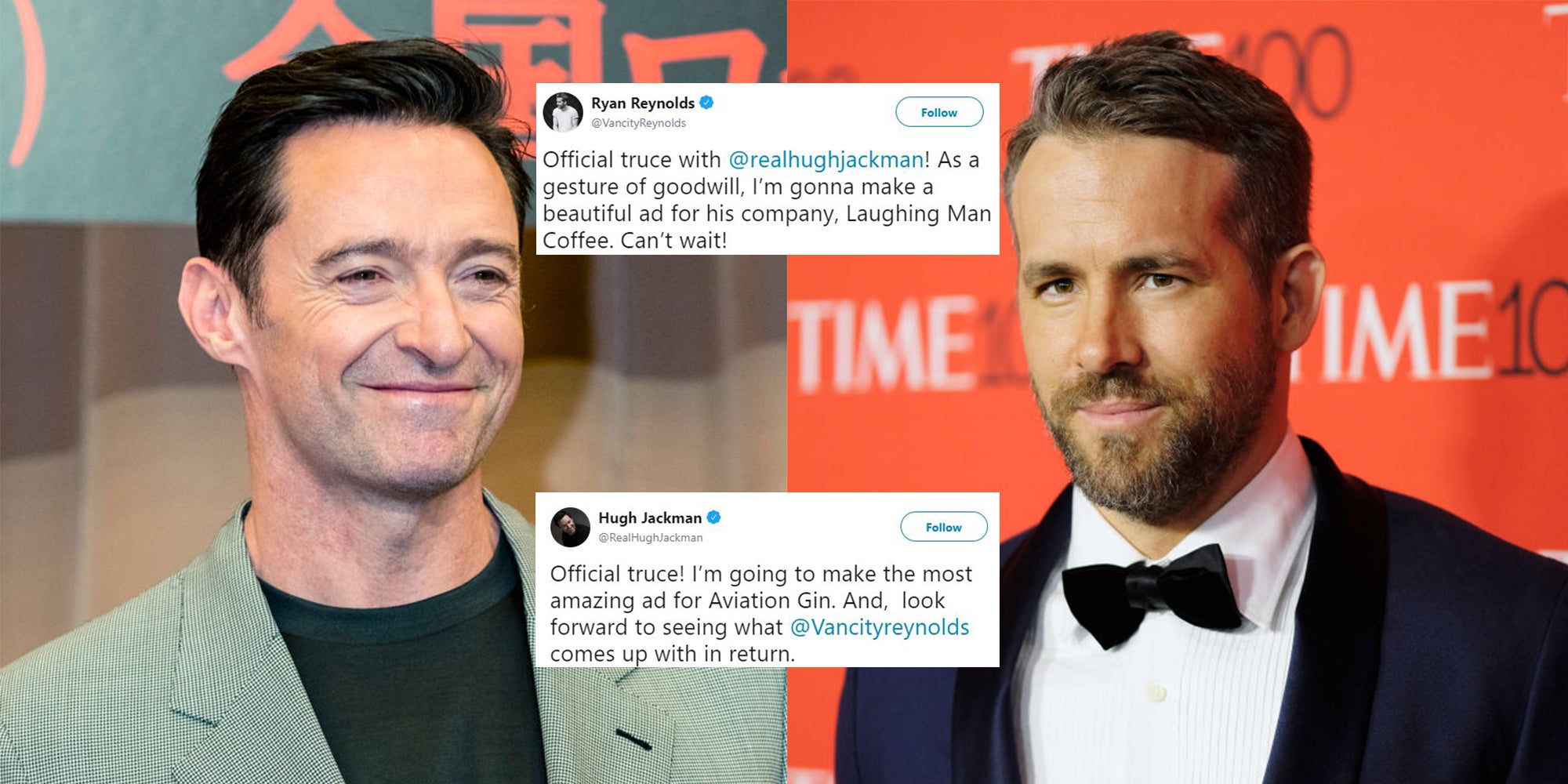 We just hope they don't stop this because it's so damn entertaining to watch them. And we know we aren't the only ones who think that.