Fans sure did love a Netflix Original zombie-thriller series created by Karl Schaefer and John Hyams. in the same universe of Z-Nation. Black Summer has branded a prequel to the beloved crazy zombie series but it's more of a spiritual successor than the grotesque zombie stuff.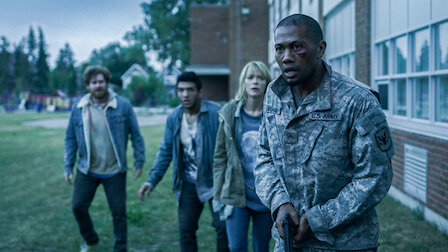 Does Netflix Have A Release Date Yet For Black Summer Season 2? Here's What We Know.
After a smashing first season, the show is all set to return for a second season on Netflix this year. The show takes off when a mother joins a group of strangers in order to find her lost daughter.
Jaime King expressed her happiness via her Twitter account that they're getting a second season. It was also soon announced by Kylie Newman who is a partner with Jaime King that Jaime will produce for season 2 as well.
It's official! Black Summer is coming back for Season 2! @jaime_king @justinchucary @im_christine_lee @kflow626 #BlackSummer pic.twitter.com/C4B5bVsWDz

— NX (@NXOnNetflix) November 20, 2019
What Can We Expect To Witness In The Second Season?
As per some cryptic Twitter feeds, the filming for the second season is held in Calgary, Canada with filming scheduled to start on 6th January 2020 and conclude on February 4th, 2020. At the end of the show, we saw Rose reuniting with her daughter thus giving us a happy ending.
As we saw in the first season, the tidal wave of zombies can't be too far aware, not to forget how useless the protagonists are at killing zombies. There is still a lot of plotlines to unfold if the future plans link up with Z-Nation. Fans would love to dive deeper into the issue with the event that mentioned on Z- Nation.  Fans must be ready to see more starvation, horror and paranoia that is a huge part of the apocalypse.  The worst is yet to come it seems.