The movie also introduces classic character Namor, the Submariner
Ryan Coogler's Black Panther: Wakanda Forever will be the final movie of the Marvel Cinematic Universe's Phase 4. The sequel to 2018's global hit, the movie is one of the more serious movies to come from the MCU following lead star Chadwick Boseman's tragic passing. The trailer has also adopted a similar approach without any quirky humor that is usually present in other Marvel trailers. The cast and crew are handling Black Panther: Wakanda Forever with the utmost care, and it is evident.
Black Panther: Wakanda Forever Trailer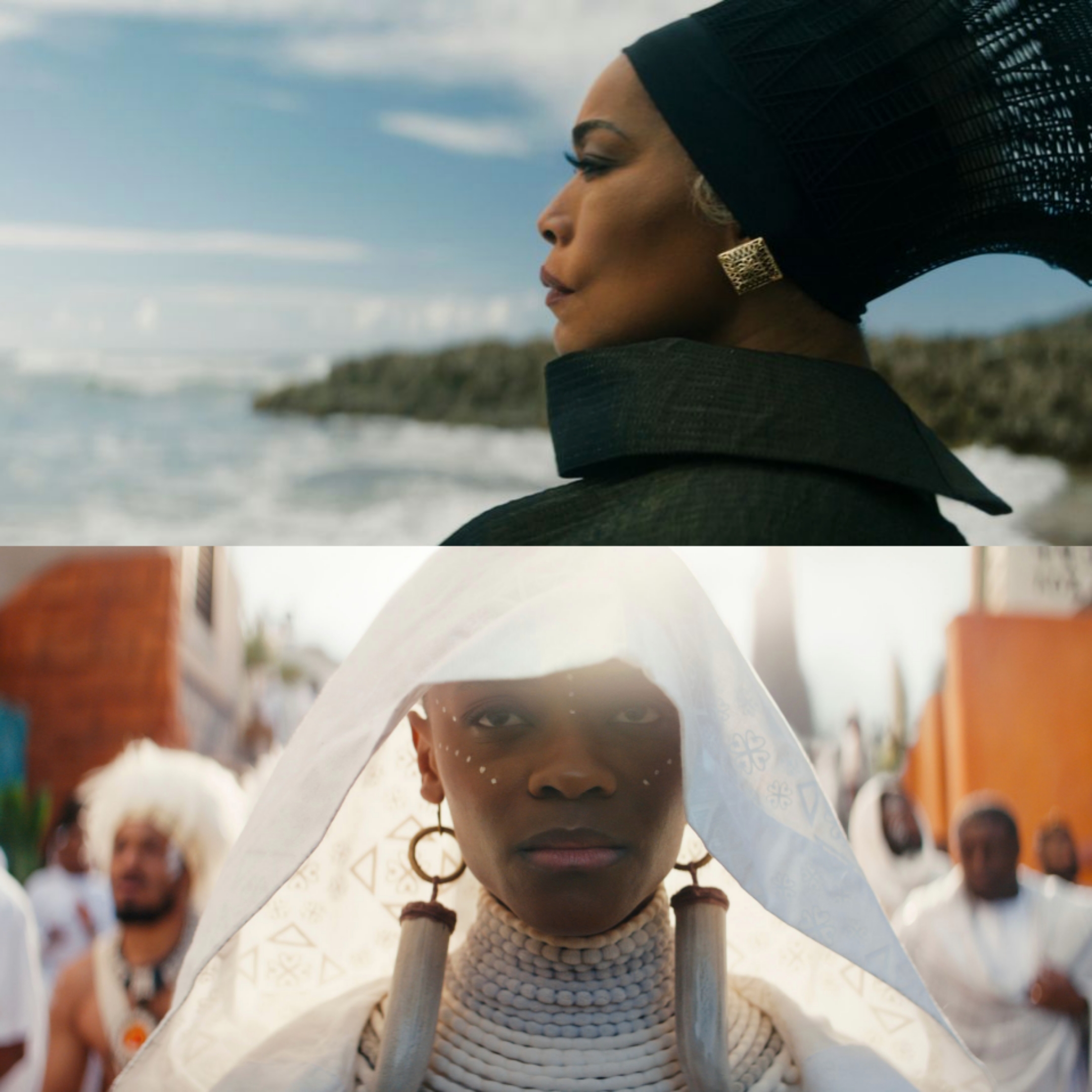 Black Panther: Wakanda Forever opens with the characters looking grim, as it was mentioned earlier on that King T'Challa (Boseman) has also passed away. Queen Ramonda (Angela Bassett), Nakia (Lupita Nyong'o), Okoye (Danai Gurira), and Shuri (Letitia Wright) are all shown as if they are in mourning. Quickly enough, we get to see Namor (Tenoch Huerta), the king of Atlantis, the underwater kingdom. According to the synopsis, king T'Challa's death led to other nations and world powers trying to take control of Wakanda and its vibranium supply. While Namor could not be after vibranium, he will have his own reasons as we see a brief flashback of him as a child watching a temple burn.
Other Cast
Aside from Huerta, Dominique Thorne is introduced as Riri Williams, who goes on to become Ironheart, the next Iron Man. Michael Coel, Mabel Cadena, and Alex Livanalli make up the rest of the newcomers. Winston Duke and Martin Freeman return as M'baku and CIA agent Everett Ross. The screenplay has been written by Coogler and Joe Robert Cole.
Black Panther: Wakanda Forever will release worldwide on November 11.
Also read: FIRST 'GUARDIANS OF THE GALAXY VOL. 3' TRAILER TO SHOW ADAM WARLOCK AND BABY ROCKET