The final season starts from April
AMC has announced the premiere dates for the final season of Better Call Saul. Why did I say 'dates?' That's because it will be split into two parts. Along with the season 6 release, three new spin-off series are also set to release this spring. Let's understand in detail.
Season 6 details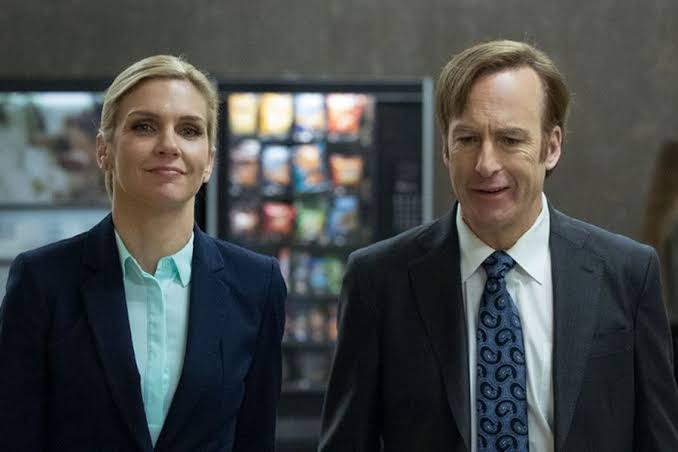 The final chapter, produced by Sony Pictures Television, will be split in two. The first part comes out on April 18. All seven episodes will be released on AMC+, AMC's new streaming service. Part two will consist of six episodes and will come out on July 11.
Season 6 of Better Call Saul will wrap up the troubled journey of its unlikely hero Jimmy McGill (Bob Odenkirk). The whole series was a culmination of how Jimmy escapes his past and starts a new life in Albuquerque, New Mexico, as criminal lawyer Saul Goodman.
We will also see his equally troubled relationship with lawyer Kim (Rhea Seehorn). On the other hand, he also has to watch out for Gus (Giancarlo Esposito), Mike (Jonathan Banks), Nacho (Michael Mando), and Lalo (Tony Dalton). Everyone's in the fight of their lives.
The Spin-offs
Better Call Saul kickstarted three original shortform series as well. This includes the animated Slippin' Jimmy; Cooper's Bar, with Rhea Seehorn in the lead, and new episodes of Better Call Saul Employee Training. The mini series had won an Emmy previously.
Slippin' Jimmy is a sex-part series, and will show a young Jimmy McGill. It is shown in the '70s era animation, and will follow the lives of Jimmy and his friends in Chicago.
Cooper's Bar will feature the antics of Cooper (Lou Mustillo) and the group of L.A. natives who are frequent visitors to his bar.
Also read: ZENDAYA, JOSH O'CONNOR AND MIKE FAIST CAST IN A ROMANTIC TENNIS DRAMA