Actor Ben Affleck has recently opened up about his days of addiction, his breakouts and every other detail related to that dark phrase of his. However, he has also changed some of the celebs who have been there for the actor during his days of struggle.
Ben Affleck Has Been Quite Vocal About His Alcoholism And Other Personal Issues!
Ben Affleck has opened up about the whole issue in an exclusive interview with Diane Sawyer on Good Morning America. Ben Affleck thanked and credited fellow stars of superhero cinema franchise Robert Downey Jr. and Bradley Cooper for helping him to overcome his struggles with alcohol addiction.
Robert Downey Jr. himself had a tough time with his substance abuse that even threatened his Hollywood carrier. However, the actor was quick enough to overcome his addiction and soon become our very own Iron Man.
The Actor Also Opened Up About His Split With Ex Wife Jennifer Garner!
According to Affleck both Bradley Cooper and Robert Downey Jr. have been supportive in helping him get back on his feet. It is no secret that the actor's personal struggles have slowed down his career a bit. However, the actor has quite a few big projects lined up this and the upcoming year.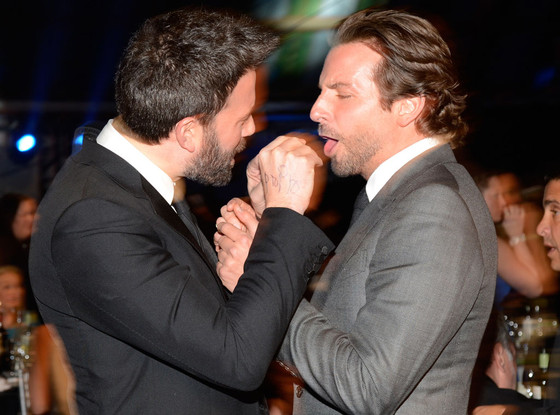 The actor has also talked about his divorce with Jennifer Garner and states that it was the biggest mistake of his life. He still regrets that he let go of such a wonderful woman from her life. While he is still struggling a bit, fans hope that the actor will soon bounce back. The two had split up a while back and Ben Affleck's alcoholism was a big reason behind the apparent split.